Page 3 of 4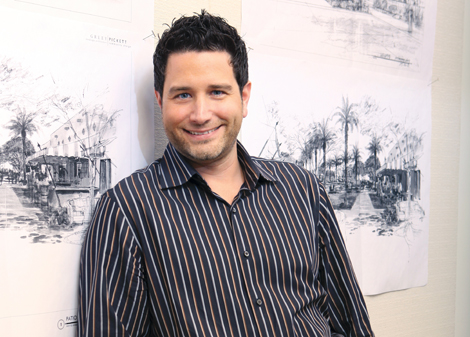 Best Architect
Erik Peterson
Known for his great attention to detail, Erik Peterson, AIA, of PHX Architecture (formerly known as Peterson Architecture & Associates) is an award-winning architect whose career culminates numerous accolades for his custom residential and luxury commercial designs. A transplant by way of Iowa, Peterson interned at Taliesin Architects, where he worked on a Frank Lloyd Wright original, The Monona Terrace Community and Convention Center in Madison, Wis. Later, he was approached to be Bing Hu's apprentice; he joined Hu's firm and spent eight years. In 2002, he founded his own Scottsdale-based firm where he leads a team of 15 highly qualified architects eager to change the cityscape. 480.477.1111, www.phxarch.com.

Best Flooring Company
Arizona Hardwood Floor Supply, Inc.
With four Valley locations and a combined 100 years of skilled contracting experience, the company carries more than 10 quality brands of wood flooring in several different styles. 623.742.9663, www.azwood.com.

Best Furniture/Home Store
Parnian Furniture
Family-owned and –operated since 1977, this once custom cabinetry shop now encompasses two state-of-the-art furniture galleries in Scottsdale and Phoenix. Parnian Furniture displays its own sleek and contemporary furniture designs as well as pieces from around the world. 480.991.5166, www.parnian.com.

Best Luxury Rentals
Ninety Degrees
Located within walking distance of North Scottsdale's shopping, dining and nightlife is loft-style living complete with mountain views, terraces, fireplaces and a concierge service. The one- and two-bedroom dwellings at Ninety Degrees are the definition of urban sophistication. 480.219.2105, www.ninetydegreesliving.com.