Page 2 of 2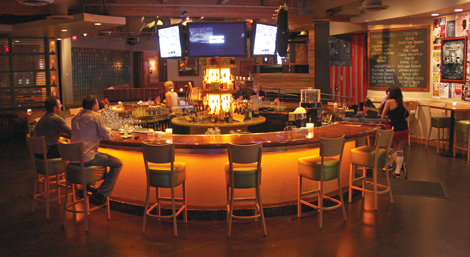 Best Nightclub or Lounge
American Junkie
American Junkie fills the nights of Scottsdalites with highly anticipated events, an awesome late-night menu to cure midnight munchies and weekend breakfast specials that might just be the answer to any hangover. 480.990.3000, www.americanjunkieaz.com.

Best Margarita
Carefree Station
From its great-tasting seasonal selections to the mighty delicious house variety, Carefree Station knows how to mix up a margarita. 480.488.8182, www.carefreestation.com.

Best Arizona Winery
Caduceus Cellars
The Verde Valley-based Caduceus Cellars prove that you don't need to go to Napa for A-plus vino. The winery impresses with selections like Nagual de la Naga and Merkin Vineyards Chupacabra. www.caduceus.org.

Best Biker Bar
The Hideaway Grill
The Hideaway Grill caters to bikers' big appetites with great grub, like the famous Hideaway pizza, and drinks. The bar, which hosts well-known motorcycle pros, has been featured in the industry's top publications. 480.595.0358, www.hideaway-usa.com.

Best Cocktails
Blue Wasabi Sushi & Martini Bar
Not only are Blue Wasabi's cocktails sure to please your palate; they sure are pretty, too. The cleverly named Berry White is concocted with Smirnoff Blueberry Vodka, blueberry-infused sweet and sour and white cranberry juice. www.bluewasabi.net.

Best Gay Bar
Kobalt
An active member in the GLBT community, Phoenix's Kobalt is known for its Friday-night "Happy Hour Hotspot" and always-fun karaoke events on Tuesdays and Sundays. 602.264.5307, www.kobaltbarphoenix.com.

Best Happy Hour
RnR
During its weeknight happy hour from 3 to 7 p.m. (and its Wednesday- and Thursday-night reverse happy hour from 10 p.m. to close), Scottsdale's RnR serves up many half-price drinks and $5 small plates. 480.945.3353, www.rnrscottsdale.com.