Page 1 of 2
Ladies and gentlemen, start your engines for the finest in transportation.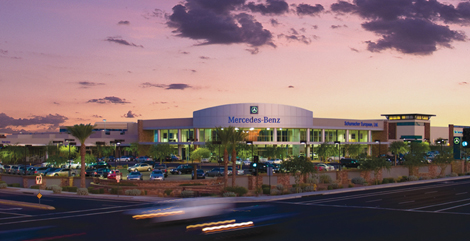 Best Dealer Service: Mercedes-Benz
Schumacher European, Ltd.
Due to the point performance of its upscale vehicles and the dealership's steadfast service, parts and accessories, maintenance is needed but once a year. Plus, this family-owned and–operated company aims to treat customers as if they were guests in the Schumacher European home. 480.991.1155, www.schumacher.mercedesdealer.com.
Best Dealer Service: Audi
Audi North Scottsdale
This five-time Magna Society award-winning dealership located in North Scottsdale aims to please by providing swift service and superior customer satisfaction. 480.538.4000,
www.audinorthscottsdale.com.
Best Dealer Service: BMW
Chapman BMW on Camelback
Centrally located in Phoenix, easy online service scheduling and the convenience of borrowing a car while yours is being serviced gives this dealership our readers' No. 1 vote in BMW service. 602.308.4269, www.chapmanbmwoncamelback.com.
Best Dealer Service: Cadillac
Legends Cadillac Saab
Boasting supreme customer care, car owners are treated to a continental breakfast with fresh-brewed Starbucks coffee while the dealership's factory-trained and certified technicians maintenance the cars. 480.483.4000, www.legendscadillac.com.