Page 1 of 6
Cheers! Cin cin! Salud! Bottom's up to the best in local nightlife and cocktails...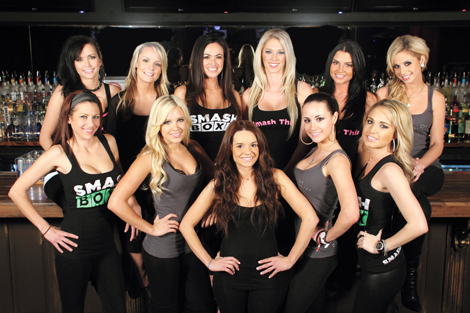 Best Place to Party
Smash Boxx
Featuring sumptuous design, state-of-the-art technology (think dozens of flat-screen TV's) and a revolving list of some of the top local DJ's, Smash Boxx in Scottsdale sure knows how to woo posh party animals. www.smashboxxaz.com.
Best Cocktails and Most Glamorous Place to Party
The Mint
Though it only opened in 2011, The Mint has made fans early on. Thanks to its sleek interiors and ultrahip vibe, revelers—or those just wanting to enjoy some small plates and a delish martini—have made this Scottsdale lounge a go-to spot. Big spenders should sip up the C-Note Margarita, which rings in at a cool $100. www.themintaz.com.