Page 3 of 6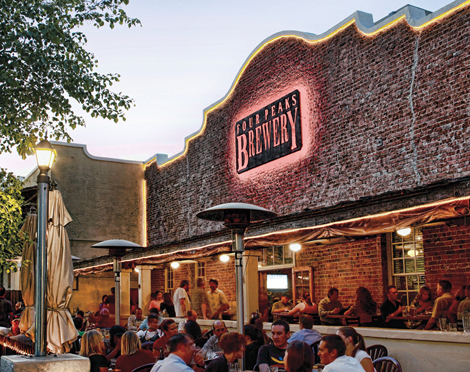 Best Arizona Craft Beer
Best Pub & Brewskis
Four Peaks Brewing Company
With Four Peaks Brewing Company's Kiltlifter gracing nearly every tap in the Valley and its famed Pumpkin Porter selling out every fall, it is no surprise that the brewery is among the Valley's favorites for craft beers. Apart from top beers, Four Peaks also boasts a top-notch menu at its two locations. www.fourpeaks.com.
Best Bartender
Sarah Aguirre, The Roxy Lounge
Known for her signature Bloody Mary (which features a few hush-hush ingredients) and her much-ordered concoction of 100-proof root beer vodka, Coke and soda, Sarah Aguirre has been a behind-the-bar fave at The Roxy since it opened. The mixing maven has been a bartender since 2006. www.roxyaz.com.