Page 2 of 3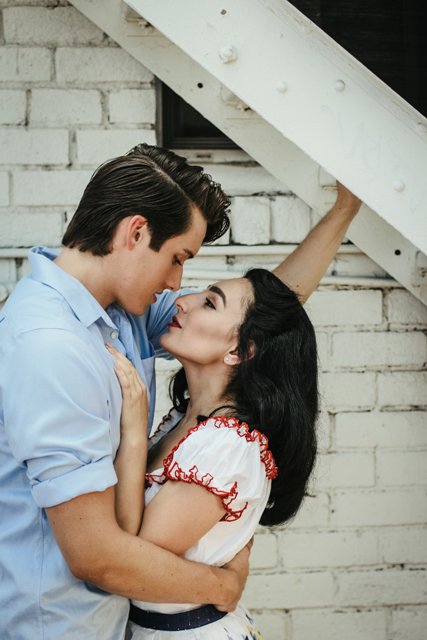 West Side Story (pictured)
Sept. 5-Oct. 14
The rivalry between two of New York City's gangs becomes more heated when one of the founders of the Jets falls for the sister of one of the Sharks. The action is portrayed through song and dance.
Charlotte's Web
Sept. 2-Oct. 14
The classic story of Wilbur the pig and Charlotte the spider is taking the stage at Herberger. It depicts the friendship and battle that those two, along with other characters, face.
Legally Blonde: The Musical
Sept. 7-Sept. 23
A comedic musical about a girl who enrolls at Harvard to win back her ex-boyfriend. She sees that she has more knowledge than she thought.
Mary Poppins
Nov. 2-Nov. 18
A whimsical musical about a magical nanny who brings joy to two kids. She helps them have fun while their parents are preoccupied.
Polkadots: The Cool Kids Musical
Oct. 12-Oct. 28
The story of a young girl who moves to a small town and tries to fit in. She meets a boy whose curiosity creates their friendship.