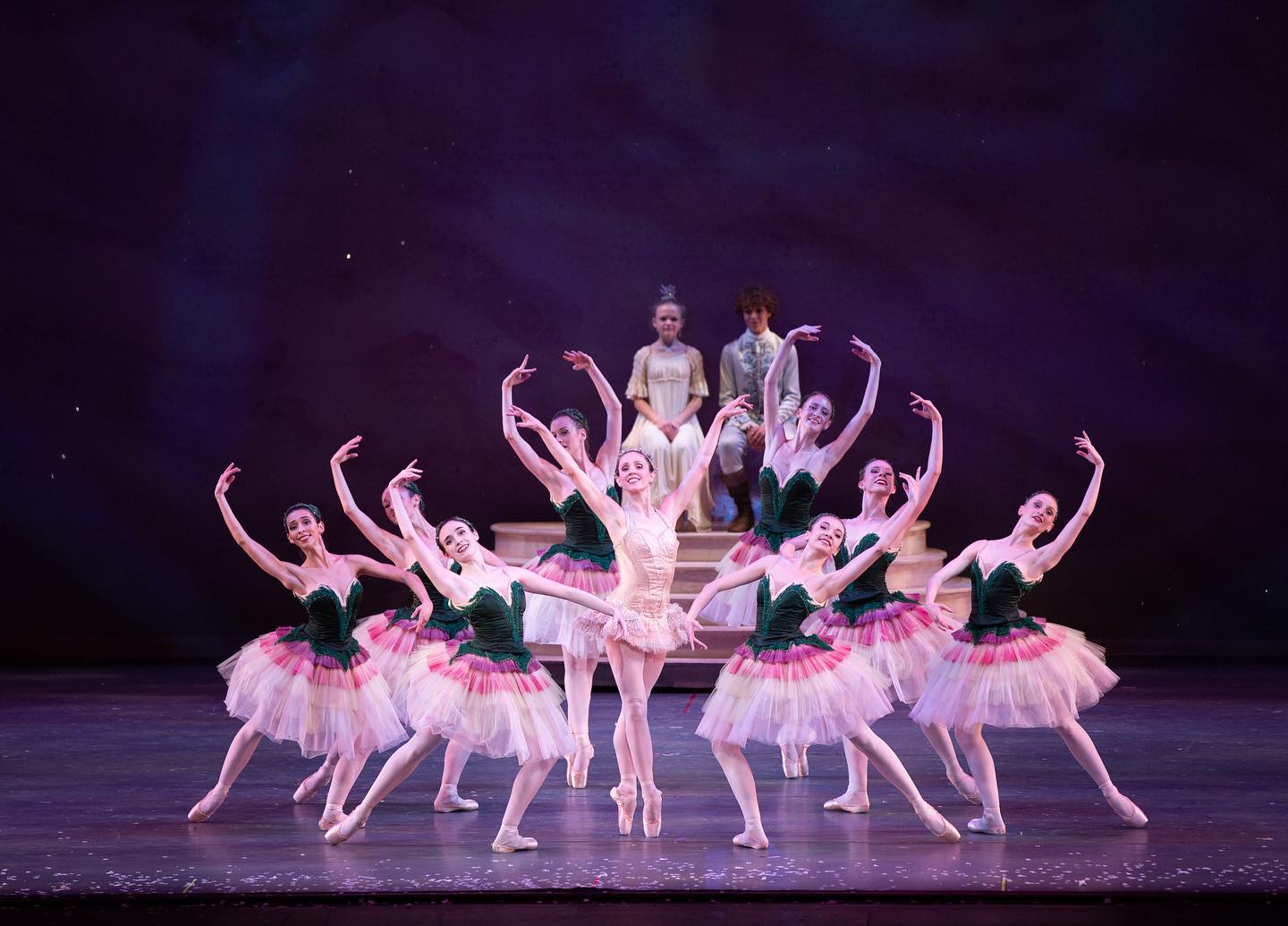 Ballet is an art that tells a visual story that can transport and transform. This winter, Ballet Arizona returns to Symphony Hall in grand fashion with The Nutcracker, a holiday classic for all ages, followed by an impressive schedule of performanaces to look forward to in 2022.
The Nutcracker
Until December 24 2021
With the Phoenix Symphony at Symphony Hall

Celebrate the joy and wonder of the season with Ib Andersen's The Nutcracker as Tchaikovsky's cherished score is masterfully performed by The Phoenix Symphony. Follow Clara's wintry adventures as she battles mischievous mice and charms the Sugar Plum Fairy. Whether this is your first Nutcracker or your 101st, this heartwarming tradition never fails to enchant and draw smiles from all!
Romeo and Juliet
Feb. 10-13, 2022
With the Phoenix Symphony at Symphony Hall

A romance that's sure to set your heart aflame, the most famous love story of all time is performed just in time for Valentine's Day with Prokofiev's moving score played to perfection by The Phoenix Symphony. Set in 16th century Verona, Romeo & Juliet chronicles Shakespeare's tale of two passionate teenagers from great families on opposing sides of a bitter feud. With its sweepingly regal ballroom scenes, vivacious swordplay and poignant pas de deux, Andersen's production is a visual tour de force.
All Balanchine
March 24-27, 2022
Orpheum Theatre

Witness three different ballets by the father of American Ballet, George Balanchine, including a work never before performed by Ballet Arizona. Ib Andersen is one of a handful of artists worldwide entrusted by the Balanchine Trust to stage these masterpieces.
Juan Gabriel, World Premiere
May 5-8, 2022
Symphony Hall
This production is the highly anticipated world premiere based on the music of iconic Mexican singer and songwriter Juan Gabriel. This ballet is an homage to this legendary performer who captured the hearts of millions in the Latinx community and whose works have transcended generations and time. Expect to feel love, sadness, joy, all in one evening during this tribute to a master.
An Evening at Desert Botanical Garden
May 17-June 2, 2022
Desert Botanical Garden
From the choreographer that brought you masterpieces such as Eroica, Topia, and The Four Seasons, – An Evening at the Desert Botanical Garden promises a spectacular experience that is uniquely Arizonan. Surrounded by the matchless desert landscape with the setting sun as a backdrop, Andersen's vision for dance in the desert continues in 2022. Inspired by his 2016 world premiere, Round, Andersen plans to revisit this unparalleled work with re-imagined choreography that embraces and showcases the vast natural backdrop of the desert. Expect the unexpected as Ballet Arizona continues to evolve, takes chances, and challenge the boundaries of contemporary ballet in the desert that we call our home.
Click here to learn more about Ballet Arizona and plan your visit.