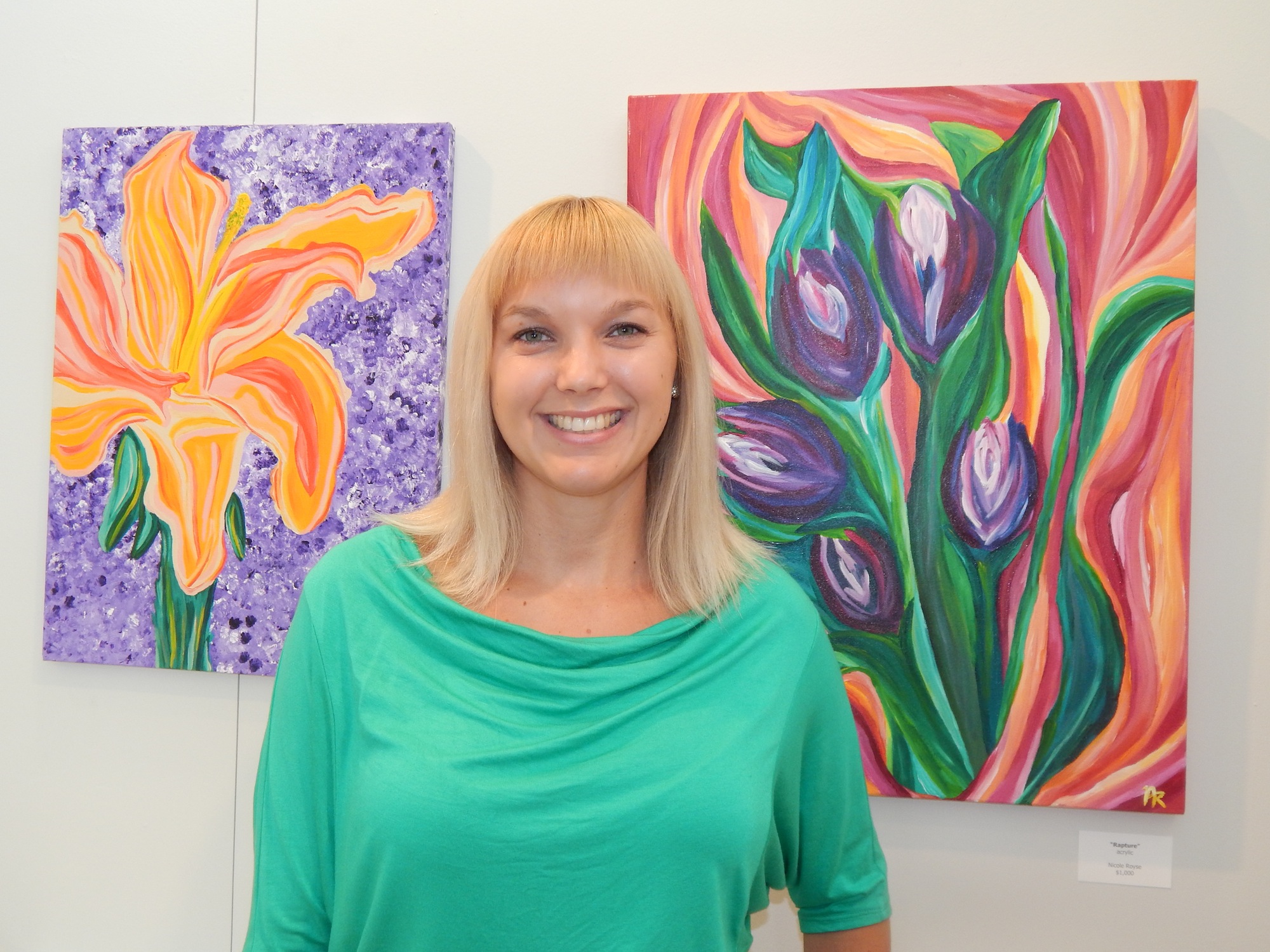 September 28, 2015 (Scottsdale, AZ) – Arizona Foothills, the Valley's number one authority on luxury lifestyle, is thrilled to announce the return of local art guru Nicole Royse as lead online Art contributor. AZFoothills.com, which remains one of the top ten-thousand most visited websites in the United States, will continue providing its audience with fresh and engaging art-focused content from artist interviews to gallery features, event previews to behind-the-scenes gallery looks and more. The publication sees more than 200,000 unique visitors per month, comprised of a primarily elite and affluent demographic, including readers from all over the country looking for one-of-a-kind cultural experiences in and around Phoenix.
Royse will be adding unique, original content on a weekly basis supplying readers with an inside look at the very best in Valley arts and entertainment. Nicole, a Fine Artist herself focusing on abstraction of form through the use of line and color working with acrylic paint on canvas, brings an unparralled level of expertise to AZFoothills.com. She is also the current Curator of Willo North Gallery as well as Shade Projects at the monOrchid in addition to offering her services as a freelance curator. As a writer covering arts in the Valley her work can be seen in multiple notable publications with AZ Foothills at the top of the list as the cognoscente on Valley arts.
AZFoothills.com articles consistently rank on page one for many commonly Googled search terms and are easily accessed via a mobile optimized site reaching an even larger audience. Features under the Arts section will be shared through AZ Foothills social media platforms like Instagram where @AZFoothills ranks number one among all media outlets in Arizona with more than 124,000 followers. Additionally the content will be showcased on Arizona Foothills Magazine Facebook reaching 40,000 fans and Twitter where @AZFoothillsMag broadcasts to more than 55,600 followers.
"Our goal is to consistently provide our readers with the best to do and see in the Valley" says Arizona Foothills President and Publisher Michael Dee. He continued to say "having Nicole Royse as our authority on Arts will guarantee that the AZ Foothills audience is receiving top-notch insight on local Art scene. More readers turn to AZFoothills.com for what to do and see than any other local publication and we want to ensure we are the leader day in and day out".
AZFoothills.com is the Valley's fastest-growing Web site. Arizona Foothills Magazine and Arizona Foothills Online are dedicated to providing resourceful information on dining, entertainment, homes, fashion, culture and events in Arizona.
Scottsdale-based Media That Deelivers, Inc. (www.mediathatdeelivers.com) is a leading luxury magazine publisher that produces many titles in its luxury collection of magazines, including the monthly Arizona Foothills Magazine, annual InArizona, and Arizona Foothills Tucson Online. The company also publishes an array of custom products for world-renowned organizations.