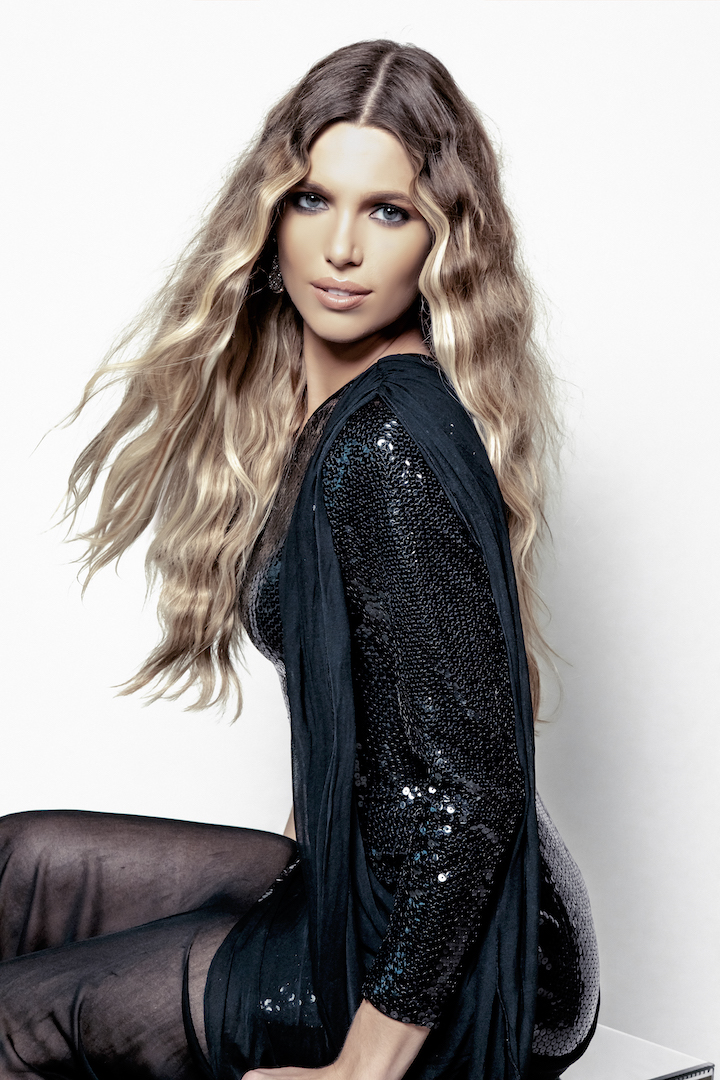 October 7, 2019 (Scottsdale, AZ) – Who's that girl? It's 2019 Face of Foothills, Laura Helton, on the header of azfoothills.com. The Valley's #1 luxury lifestyle publication revealed a new look today with Helton's face gracing its pages. Helton will appear on the web header through March 2020, seeing millions of impressions on one of the top ten thousand most visited sites in the U.S. AZ Foothills employed a team of top level talent to create the new web image including highly sought after fashion photographer Michael Franco, hair & makeup artists extraordinaire Allison Pynn and styling guru Melody Sanchez of Design De Amore.
Helton shares the 2019 Face of Foothills title with Mel Rodriguez; a historic win as the only female tie in Face of Foothills de cade long history. As part of a huge Face of Foothills prize package Helton also received covers of three AZ Foothills publications including the Fall 2019 Society issue, November Luxury issue and brand-new Winter/Spring 2020 CAKE Weddings edition. The stunning twenty-one year olds modeling career has exploded in the months following her Face of Foothills triumph, signing with top talent agencies, The Agency Arizona and The Syndical in Miami. Helton also saw success as a former Phoenix Fashion Week Top 40 Model.
"We are proud to have Laura representing AZ Foothills this year as the Face of Foothills; she truly embodies the style, substance and sophistication of our brand," says Michael Dee, President and Publisher of AZFoothills.com and Arizona Foothills Magazine. He went on to say, "it is so exciting for us to have a hand in discovering amazing new talent within our community, providing them with amazing opportunities and watching them succeed. Laura is a rising star whose modeling career is poised to grow exponentially."
Scottsdale-based Media That Deelivers, Inc. (www.mediathatdeelivers.com) is a leading luxury magazine publisher that produces many titles in its luxury collection of magazines, including the monthly Arizona Foothills Magazine, annual InArizona, annual CAKE Weddings, Arizona Foothills Tucson Online, InMexico Magazine and InMexico.com. The company also publishes an array of custom products for world-renowned organizations.
For more information on Face of Foothills sponsorship opportunities e-mail sales@azfoothills.com.
Check out the Face of Foothills contest here.
See Laura's Society Fashion spread here.