Krystal Grand Punta Cancun: Where Wedding Dreams Come True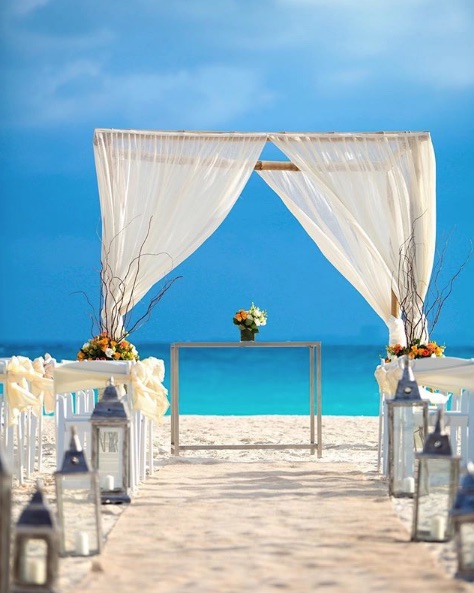 As the top international wedding destination for couples in the United States, Mexico must have some incredible things to offer, right?
When you think of a wedding in Mexico, chances are good a beach pops into your mind. As well as a lot of tequila.
While you certainly aren't wrong about those two things being part of the picture of a wedding in Mexico, that's just the thing -- they are only part of the picture; there is much more to a wedding in Mexico.
The different offerings and options available in Mexico that will make your wedding the dreamiest experience possible are more than you could imagine -- especially when you're looking to have your wedding at Krystal Grand Punta Cancun.
Cancun is the top tourist destination in Mexico, and it's no secret why.
What was once the hottest spring break spot for college students has transformed into a highly sophisticated, stunning location not just to vacation, but to celebrate the beginning of the rest of your life -- with a wedding.
Upscale is the name of the game here, but it isn't going to cost you nearly what upscale in the United States will.
This is especially true at Krystal Grand Punta Cancun. The view itself is enough to sell you on the place, but there's much more behind the scenes that will quickly make this place your dream wedding destination.
And your wallet won't suffer during the process of making your dreams come true.
---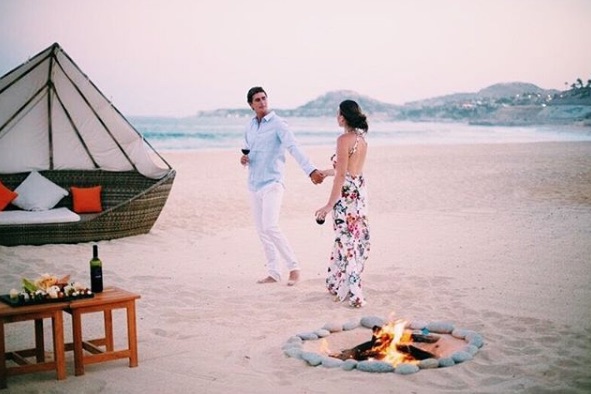 One Wedding Per Day
Unlike many other destination wedding resorts which book multiple weddings a day, one of the greatest things about Krystal Grand Punta Cancun is that your special day isn't shared with anyone else.
The resort's wedding team will not be rushing through your wedding to get ready for the next one. They will not be missing out on key moments of your wedding to put out fires with a wedding later that day.
Rather, their attention will be focused 100 percent on you, and doing what it takes to make your big day a big deal.
Your wedding is the only wedding that will be happening at the resort that day.
Free Wedding Planning
As part of the wedding packages available at Krystal Grand Punta Cancun, you get a certified destination wedding specialist who will be your go-to expert for everything you need leading up to your wedding, and on the day itself.
This wedding planner comes at no extra cost, and will make your life as easy as a summer's day. This person will make an incredible difference in your enjoyment of the entire wedding experience.
Location, location, location
First of all, this resort is right on the beach. What more could you ask for?
The white sandy beaches make the perfect spot for an Instagram photo, so you can imagine how stunning your professional wedding photos will be with this as your setting.
Not only is the resort perfectly located on the beach, it is also perfectly located in terms of its proximity to the excitement that Punta Cancun has to offer.
Merely steps away from the area's top restaurants, bars, and nightlife, this resort is the ideal home base for you and your guests as you spend your time exploring the fabulous city.
---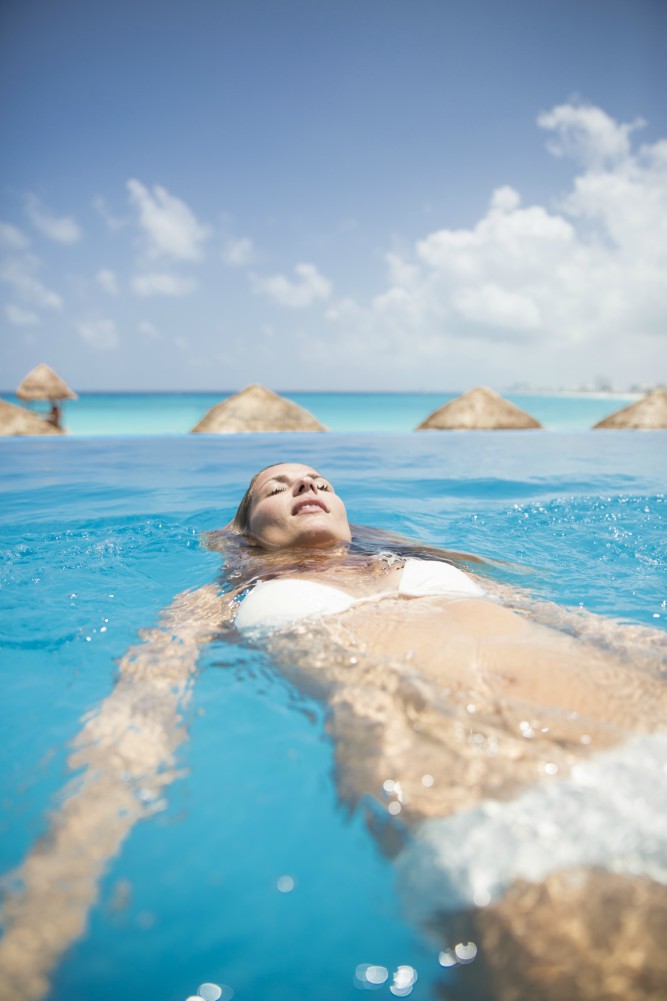 Activities Galore
As much as your guests love you and your soon-to-be husband, chances are good they came to your destination for more than just your wedding.
And, at Krystal Grand Punta Cancun, they will be able to enjoy a vacation of their own.
With all the excitement of town nearby, the resort makes off-site excursions incredibly easy. From snorkeling, to stand-up paddle boarding; from boat rides to romantic dinners, there is so much fun to be had for you and your guests.
And let's talk about the food.
When guests aren't feasting on the delicious food at your wedding, they have some great options to choose from without having to leave the resort property. There are 5 different restaurants on-site, and they all offer a different experience -- an experience you will fondly remember.
You never know when the chef at Risotto may pop out from the kitchen and surprise you with her opera singing skills . . .
All of the above sounds pretty fabulous, right? And that is simply skimming the surface.
The wedding packages that Krystal Grand Punta Cancun offers provide options that give you everything you could ever want and need, and then some.
Here is the breakdown of what you'll get with each of the different packages.
Symbolic Ceremony
This ceremony is a standard symbolic ceremony that includes:
Decorated ocean view wedding gazebo
Ceremony set-up
Floral arrangements
Bridal bouquet and Groom boutonniere
Option of Sand, Light, Loop, Rings, etc. ceremony
Non-denominational minister services
Symbolic marriage certificate
Audio system
Shoe valet
20% discount on treatments at The Spa
Legal Ceremony
With this ceremony you get all of the same things as the Symbolic Ceremony, but with this you'll get legal documents from a Justice of the Peace.
Mayan Ceremony
A specialty of Krystal Grand Punta Cancun, this Mayan Ceremony is a truly incredible experience.
You will never feel as connected to yourself and your partner as you will during this ceremony.
And the bonus? All that is included with it. You'll get everything that comes with the Symbolic Ceremony, as well as the Xaman (regional Mayan minister).
And what she brings along with her will blow your mind.
We won't spoil anything, but we'll just tell you to prepare for the experience of a lifetime.
If you aren't sold yet on having the dreamiest of weddings at Krystal Grand Punta Cancun, we are here to tell you the wedding team at the resort will seal the deal.
The people behind planning, preparing, and executing your wedding will become your friends during this time, and the team at Krystal Grand are the best friends you'll have.
Their passion, interest, and dedication to making this the best day of your life is unparalleled. The attention to detail and tireless work to ensure everything goes perfectly is part of the package at Krystal Grand Punta Cancun.
To start planning the best day of your life, call the wedding team at Krystal Grand Punta Cancun, and prepare to be swept off your feet.