Spring/Summer Wedding Tablescape Trends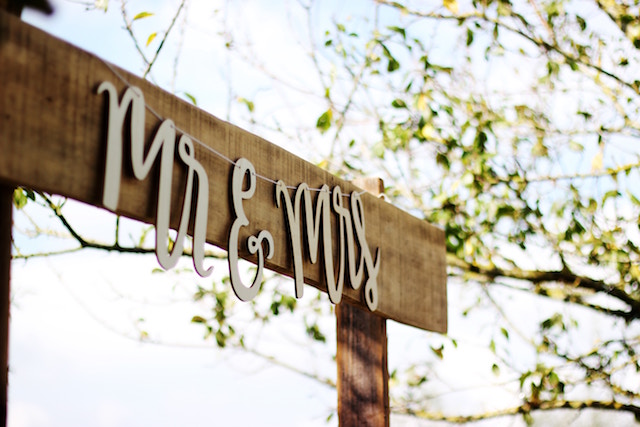 Photo by Micheile Henderson on Unsplash
Attention all bride(zillas): Wedding season is upon us, and we just got the inside scoop for all of those running into a decorator's block. Linda Schnitzer, the events coordinator at The Orchard Phoenix and Pomelo Restaurant, sprinkled some knowledge on how to create a great and aesthetically pleasing tablescape for the wedding you have been dreaming about since Barbies were your best friends. Tablescapes are one of the most important decorative aspects of the wedding. It brings the theme's story to life and allows your guests to enjoy the beautiful hues while they sip the yummy booze, and get the courage to put on their dancing shoes.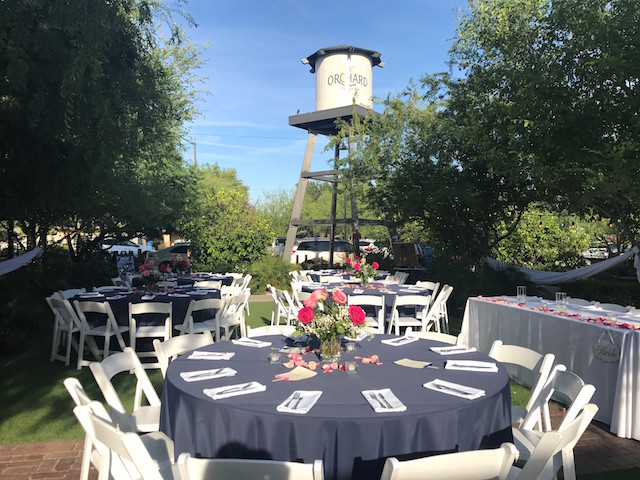 ---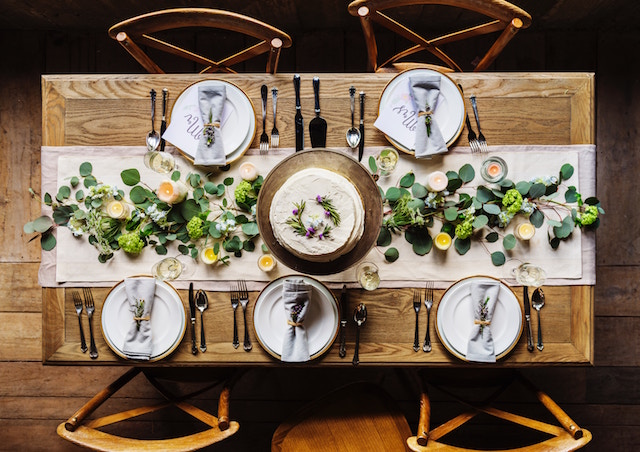 AFM: What are some tips you have for creating a perfect tablescape for Spring/Summer Weddings?
LS: Keep it light and fresh! Beautiful tablescapes for spring and summer weddings are just that: simple, light, fresh and easy!
AFM: How do you like to incorporate the color scheme into the tablescape?
LS: Here at Pomelo at the Orchard, we are seeing a lot of succulents, burlap runners, candles in glass hurricane containers and lots of greenery. Green garland has become a very popular trend for wedding tablescapes. It is easy to incorporate your chosen wedding colors by adding flowers in the pops of your colors into the garland.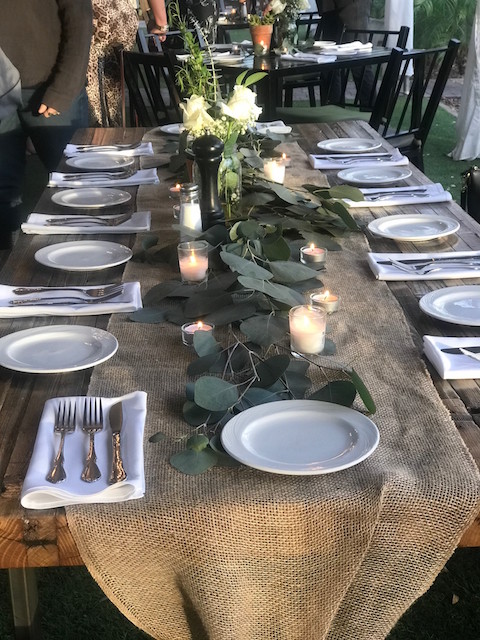 ---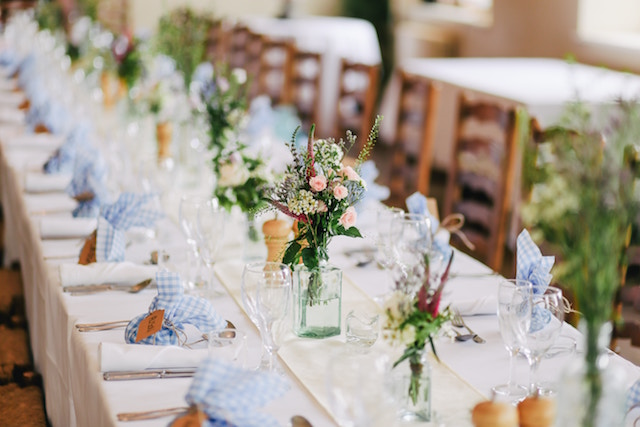 AFM: Do you have certain guidelines when you create tablescapes?
LS: If brides are working with a florist, they should make sure to communicate their budget, size of the tables, and remember to take into consideration the different costs of different types of flowers. Sometimes you can achieve the same look with less expensive flowers.
AFM: What are your favorite Spring/Summer trends?
LS: Something to remember… There are a lot of elements that go on your tablescape: napkins, glassware, plates, silverware, candles, party favors, etc. For spring and summer, less is more, simple flowers with a lot of greenery keeps it light and fresh and the focus on you.
---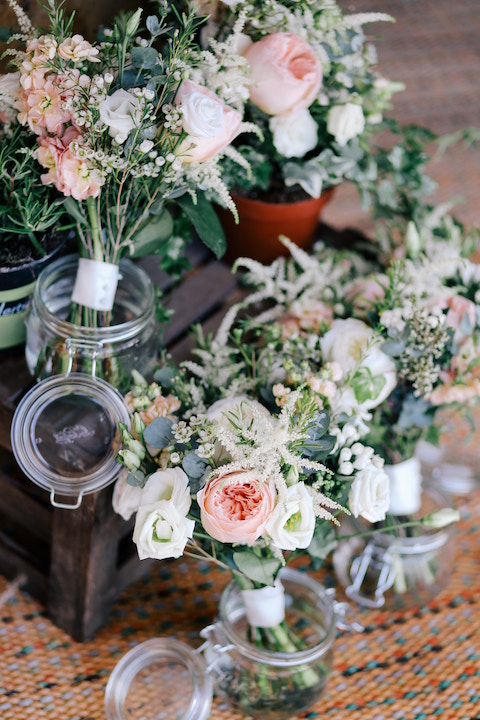 Photo by Photos by Lanty on Unsplash
AFM: Any DIY pieces you're loving?
LS: Flower arrangements in mason jars have also become very popular and very easy to DYI on a tight budget. We have even had brides throw get-togethers parties with their bridesmaids or family members to assemble centerpieces.