Featured Chef: Brian Peterson of Cork restaurant in Chandler.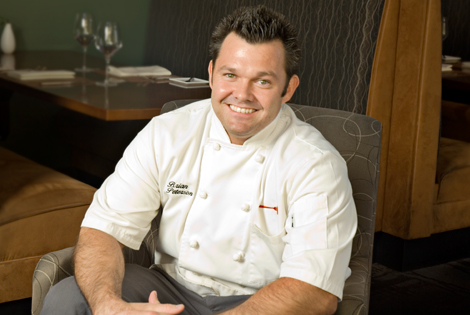 Photography by Jackie Mercandetti
How did you get your start in the restaurant business?
From the time I was a young child I wanted to be in the restaurant business. I spent a lot of time eating out at restaurants due to my mom's poor cooking. When I was at home, I would cook dinner. I would cook with my grandmother. My dad also worked for a couple of food service providers that helped provide me with restaurant experiences.
What is your favorite Valley restaurant, besides your own?
Latitude Eight Thai Grill [also located in Chandler].
What is your favorite dish at your restaurant?
It is hard to pick a single favorite dish at the restaurant because our menu is constantly evolving and changing. I will usually have a favorite for a couple weeks and then it will change. The most exciting thing about our menu is the variety and uniqueness of our products.
What is the most memorable meal you've ever had?
One of the best meals I ever had was in Spain at a cathedral. The house specialty was slow-roasted baby lamb which was cooked in clay pots. The meat was unbelievable and yet very simple.
If you could have anyone visit your restaurant, who would it be?
My grandparents.
Name three ingredients that you have at home at all times.
Unfortunately my house isn't filled with very many exciting cooking ingredients. Some staples would be milk, turkey and juice.
What is your favorite bottle of wine or cocktail?
My favorite drink is Vodka Rocks with a splash of sparkling water.
What do you like to do in your free time?
In my free time I like to spend time with my family, working out and playing sports.
Click here for more information about Cork
.