Featured Chef Garry O'Connor, Executive Chef of the Ritz-Carlton, Phoenix.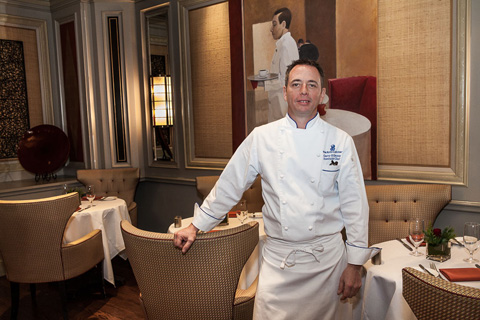 AFM: Welcome to Phoenix, Chef! We understand that you are a Certified Chef de Cuisine from the Culinary Institute of America and a Red Seal Journeyman Chef from the Northern Alberta Institute of Technology. But it all started in a butcher shop?
GO: My stepfather owned a corner store where I would help the butcher cut meat during the summers, thus beginning my foray into the food service industry. I learned a lot about natural aging (dry) and how to manufacture many types of meat. It was an interesting summer job for sure.
AFM: You obviously have a passion for fresh, wholesome ingredients that you learned from your family's garden in Ontario. Tell us about the fish story.
GO: I have a few, but the earliest recollection of a complete "nature to table" experience occurred when I was 10. We were at our cottage on Trout Lake where I first managed to catch, clean and cook my first bass. I can still remember the taste.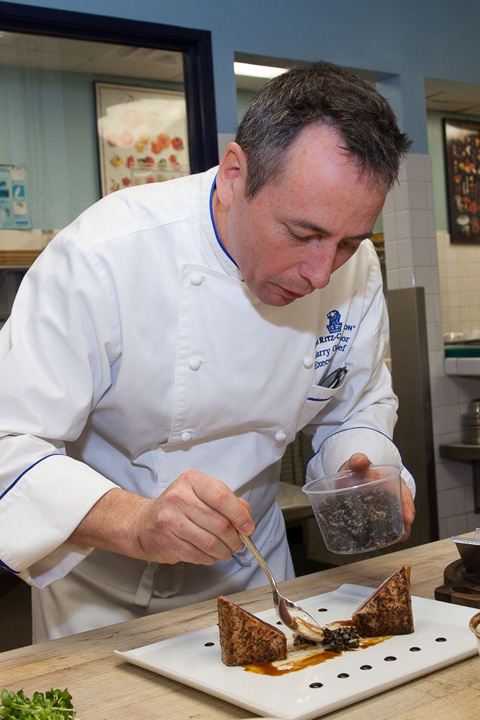 AFM: What's the most important piece of your culinary past that has led you to where you are now?
GO: It would have to be the opportunity I had in Grand Cayman, working with chefs Eric Ripert, Jose Andres and Anthony Bourdain. These chefs have very different views and styles on cooking, and I was very lucky to work with each of them.
AFM: Tell us about the perks of many years of experience as a chef at The Ritz-Carlton, Grand Cayman. We hear that you like to travel and scuba dive when you are not in the kitchen.
GO: Cayman has some amazing diving, clear water and a surprising amount of live coral. I met many interesting people, and a few sharks as well! When my wife Lisa and I take holidays, we love to experience new cultures. Last year was spent time in Cambodia, Malaysia, Singapore and Bali.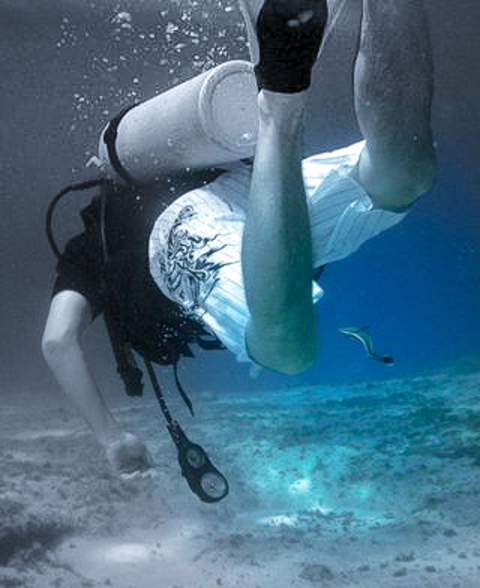 AFM: We understand that your wife pretty much took one look at you and decided you were the "one". Tell us more. When did you two get married?
GO: I got lucky. Must have been the lighting. We have been together for 25 years and just married last June. Looks like we are doing things on our own agenda….
AFM: If you could be transported instantly to any restaurant for an excellent meal with your wife this evening, where would you go and why?
GO: elBulli in Catalonia, Spain. Unfortunately I missed it, as it is now closed. Looks like time travel would have to apply as well.
AFM: Is there a food that you dislike?
GO: Cheap chocolate.
AFM: Please tell us about the responsibilities of heading up the operations of bistro 24, The Club Bar, in-room dining plus banquet and catering.
GO: We are currently in the midst of some menu changes and kicking around new concept ideas. It's pretty exciting stuff, but you will have to wait to find out exactly what that means, so stay tuned!