Featured Chef: Steve Freidkin of TEXAZ Grill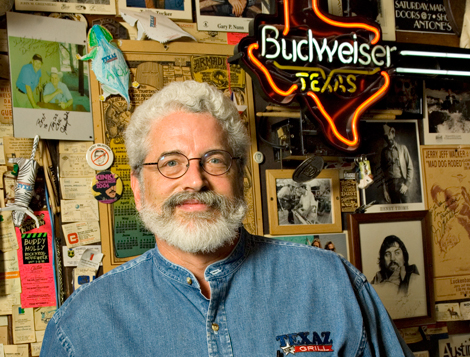 Photography by Jackie Mercandetti 
How did you get your start in the restaurant business?
My family owned delicatessens in Louisiana in the mid 1960's, where I worked from the time I was 10.  I cooked at the original Steak and Ale in Dallas while in college, and later ran kitchens for Victoria Station in the Pacific Northwest.
What is your favorite Valley restaurant, besides your own?
Christo's Ristorante.
What is your favorite dish at your restaurant?
Smoked prime rib.
What is the most memorable meal you've ever had?
Dinner at the Captain's Table at Commander's Palace in New Orleans.
If you could have anyone visit your restaurant, who would it be?
I would like for my parents (who passed away many years ago and got me started in this business) to see what we've accomplished at TEXAZ Grill.
Name three ingredients that you have at home at all times.
Tillamook sharp cheddar, TEXAZ Grill BBQ sauce and hot country sausage.
What is your favorite bottle of wine or cocktail?
Tito's Vodka on the rocks with a pickled okra garnish.
What do you like to do in your free time?
Cook for my wife and son, and go fishing.
Click here for more information about TEXAZ Grill
.