Kevin Binkley, Chef/Owner of Binkley's and Cafe Bink.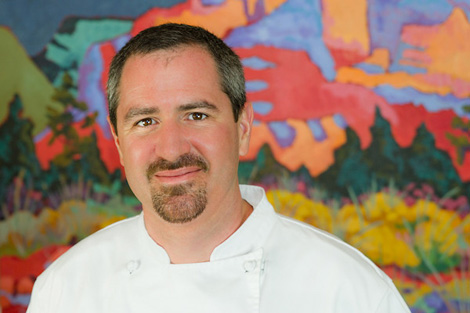 AFM: Is it true that you do calisthenics with the staff and give them daily pop-quizzes about Binkley's featured dishes?
KB: Yes. People would be surprised at how much time I invest into what's happening in the front of the house. It's not just about the kitchen. My wife, Amy, and I work to make sure that our staff is extremely knowledgeable about the food, the ingredients and the preparation.
AFM: We hear that you like to long board. Name another hobby that you enjoy.
KB: Reading cookbooks. Some of my favorites are The Inn at Little Washington Cookbook, and The French Laundry Cookbook.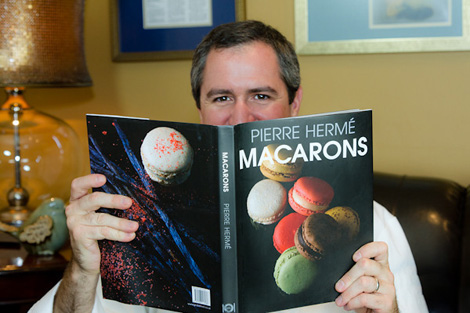 AFM: Binkley's dishes are often deconstructed with many small bites. How would you describe your food?
KB: Our food is French-inspired, but the execution is very different. We create well grounded flavors with avant-garde technique and execution.
AFM: Personal stats?
KB: Married to Amy. I met her when I was working at the Inn at Little Washington. She's the best thing that's ever happened to me. No kids (two restaurants are enough!) We moved here to be closer to family. My mother and step-father are here and so is my sister.
AFM: Name an ingredient that you can't live without.
KB: Salt. It's so important to make things taste good—it's not just about making food taste salty, it's about bringing out the flavor in food.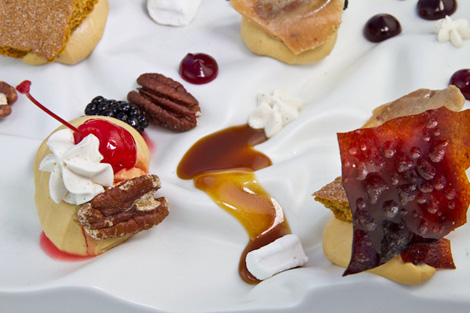 AFM: Your menu is always changing. Is it fun to think about creating dishes?
KB: Absolutely. I love food. I'm always thinking about food, preparing food and eating food! Amy and I love to travel and eat other people's dishes. Our vacations are all focused around food.
AFM: Next culinary trip?
KB: Macau, China. Our former dining room manager is there teaching culinary arts for the Chinese government. Her year of teaching is up in August so we're going there soon.
AFM:Other local chefs who you respect?
KB: Nobuo Fukuda of Nobuo of Teeter House, Chrysa Robertson of Rancho Pinot, Josh Hebert of Posh, Charleen Badman of FnB, and Christopher Gross of Christopher's/Crush to name a few. Also, Aaron Chamberlin of St. Francis does amazing food for a lower price point.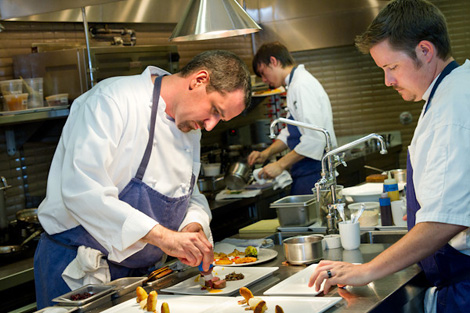 AFM: Your first culinary job was at TCBY at age 14. You landed stints at two Mobil five-star restaurants, the Inn at Little Washington and the French Laundry.
KB: It has been quite the journey. We're celebrating eight years at Binkley's. We opened on May 25, 2004. We are so happy that people in Cave Creek and in the Valley embrace what we are doing with food.
AFM: Any thoughts about where you might like to retire?
KB: We would love to travel. And eat.