Executive Chef Lee Hillson, T. Cook's, Royal Palms Resort and Spa.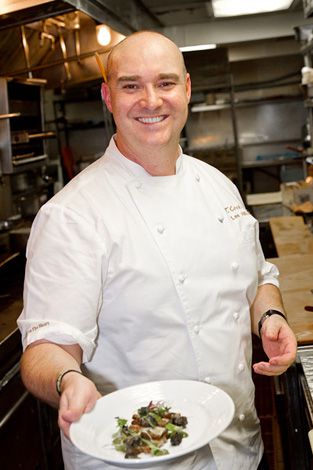 AFM: You grew up in Australia and in England. What memories of cooking influenced you?
LH: I wanted to be a chef ever since I was knee high to a grasshopper to be honest. My father worked for a mining and shipping company in western Australia. Lots of expatriates used to come to our house. They cooked. Everybody cooked. My mum made pavlova--a wonderful dessert. My dad created marmalade. We made old-fashioned ice cream.
AFM: You deal with a zillion celebrities at T. Cook's, including the president.
LH: The Secret Service has to check whatever dishes we make—that sort of thing—but they've been really cool. The celebrities are great.
AFM: Favorite band?
LH: I am a die-hard Bon Jovi fan. We could be fired for asking for an autograph at the restaurant, but I would have to take my chances if Bon Jovi walked in.
AFM: What's always in your fridge at home?
LH: Beer. Marmite from India. I slather it on toast. Lemons for gin and tonics. They bring out the flavor of tonic better than limes. Can't live without lemons. They balance out so many different flavors.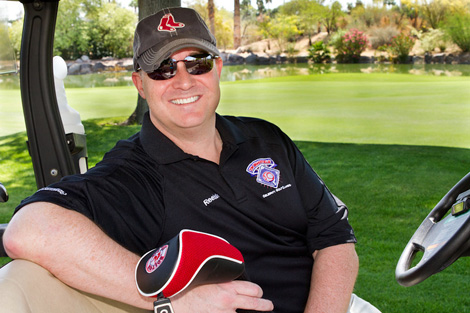 AFM: The selection of products you make in-house is impressive. Please name a few.
LH: We buy as much local organic produce as we can. We do our own cured meats. The list includes link chorizo, boar prosciutto, pork loin, pancetta, and lamb prosciutto. We sell our signature orange marmalade, made from the citrus that we hand-pick from the groves on the property. We also make T. Cook's pesto and salsa.
AFM: Do you get to travel?
LH: Yes! I do cooking demonstrations for Holland America Line. I have done demonstrations in Russia, South Korea, Japan, Hawaii, Jamaica, Alaska and the Mediterranean. I will be doing the Netherlands and Scotland this year.
AFM: We hear that you like to hit the little white ball when you are not in the kitchen.
LH: I'm not a great golfer, but I'm fortunate to be able to take part in a number of charity tournaments all across the county. I love playing golf but it's supporting great charities that truly counts.
AFM: You've received just about every major culinary award and honor for your rustic Mediterranean cuisine. Name some other great local chefs you admire.
LH: We have so many wonderful chefs in this town and they don't have egos. To name just a few: Mark Tarbell, James Porter, Beau MacMillan, Matt Carter, Michael Cairns. It's a great family and we're all about supporting each other. Cheers!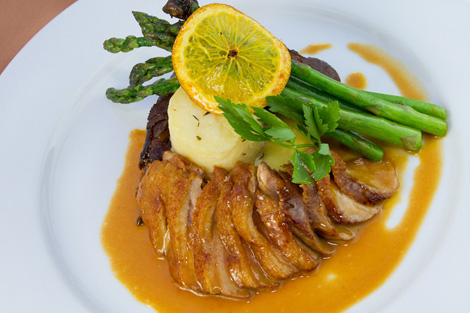 For more information on T. Cook's, click here.