Featured Chef Jeremy Pacheco, Executive Chef of Lon's at The Hermosa Inn.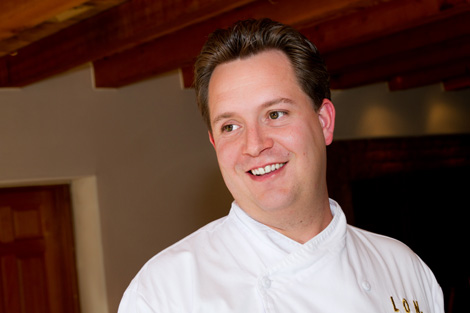 Your family's Arizona roots go back nine generations. What are your first memories of cooking?
I was five years old and I wanted to help my mom make "Lone Ranger" cookies. They have Rice Krispies in them. She asked me to measure the Rice Krispies to make sure that we had enough. So I got out a ruler and stuck it in the box and told my mom that we had about two inches!
How did you get your start?
My family runs a cotton farm in Tucson. My first job off the farm was washing dishes at age 16 at the Sheraton. I wound up being the lead cook. After getting my degree at Scottsdale Culinary Institute, I worked my way up to Chef de Cuisine at the Phoenician. I was lured to Vegas and was at Wynn's SW Steakhouse and Tournant Society Cafe Encore. In 2010, I joined Hermosa Inn and I'm happy to be back on home soil.
Your half-acre organic garden—located just outside of Lon's—Must be a dream come true.
It's fantastic to grow fresh food and prepare it for guests minutes later. We source indigenous seeds from Seeds of Change and the Desert Botanical Garden. Singh Farms of Scottsdale is helping us with composting.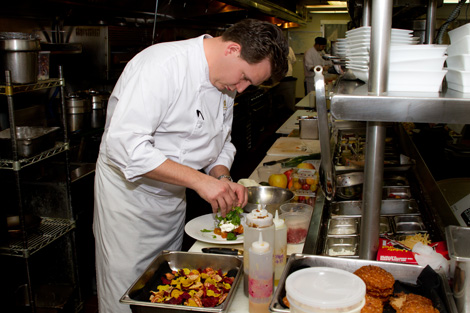 What is always in your refrigerator at home?
Beer. Tortillas. Parmigiano-Reggiano. Sweet potatoes—my wife, Vicki, makes baby food for our 7-month old son, Nathan.
Name a few of your favorite local restaurants.
Sushi Ko. Atlas Bistro.
What's your culinary philosophy?
Fresh food. Locally grown. Simple, yet refined. Focusing on seasonal ingredients. I want to showcase and help define Arizona cuisine that's not Southwestern or Tex-Mex. I'm very committed to using local products and working with small farms.
Please list some examples.
Coffee from the Roastery of Cave Creek. Tea from China Mist of Scottsdale. Arizona wines. Goat cheese from Crow's Dairy in Buckeye. Dairy goat products from Fossil Creek Creamery in Strawberry. We supplement our own garden with produce from McClendon Select Organics and Duncan Family Farms. Our gnocchi is made from durum wheat from my father's farm. We've partnered with Sonoran Brewery and are creating our own beer with the wheat and four other locally produced ingredients. We make our own ricotta and we pull our own mozzarella daily. We make our own bacon and prosciutto.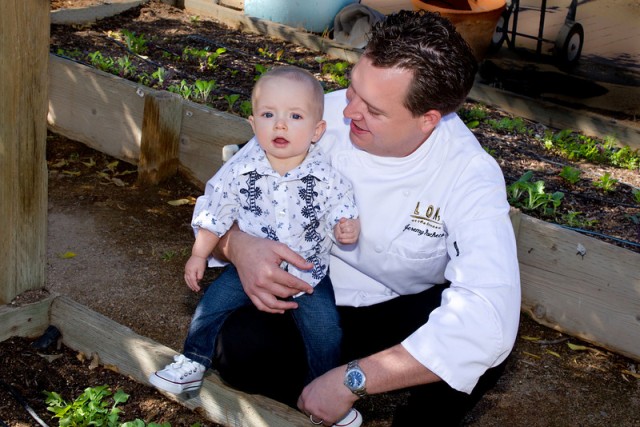 What do you like to do during your time off?
I enjoy playing golf, but my wife and I are pretty busy having fun with Nathan. We're creating a garden at home for him. I want to teach him to have an appreciation of food.
For more info on Lon's at The Hermosa Inn, click here.