Featured chef Keith Castro of Thirsty Lion Pub & Grill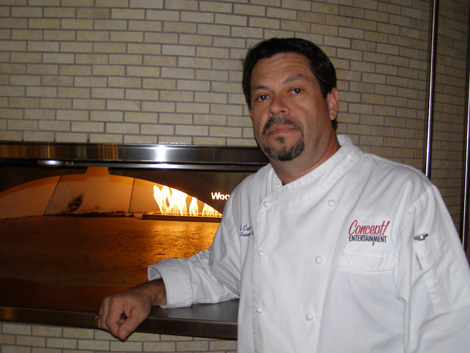 How did you get your start in the restaurant business?
I started working in the banquet kitchen at the Miramar Hotel in Santa Barbara, then progressed to a variety of fine restaurants in Santa Barbara.
What is your favorite Valley restaurant, besides your own?
Being from Portland, I have not had a lot of opportunity to dine out here, but True Food, NoRTH, The Mission and Hillstone are some of my favorites so far.
What is your favorite dish at your restaurant?
Braised lamb shank with rosemary-mint chimmichurri.
What is the most memorable meal you've ever had?
Alan Wong's in Oahu. I had a five-course meal that Alan cooked for my wife and I dining at the bar top in the kitchen. It was the best meal ever. He signed his cookbook for me as well.
If you could have anyone visit your restaurant, who would it be?
My grandparents who have both since passed away, but helped me start my culinary journey.
Name three ingredients that you have at home at all times.
Fresh basil, garlic and Hawaiian red sea salt.
What is your favorite bottle of wine or cocktail?
Cabernet franc and zinfandel.
What do you like to do in your free time?
Any water sport: windsurf, surf, sail, kayak, stand-up paddle board. And golfing, snowboarding and hiking.
For more information about Thirsty Lion Pub & Grill click here.