Featured chef Matthew T Janiec of Z'Tejas.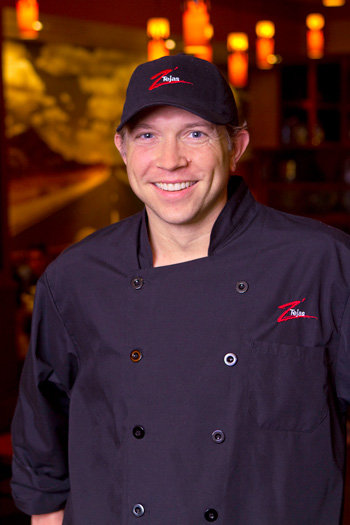 How did you get your start in the restaurant business?
I was working as a dishwasher in a Seabury Western Theological Seminary in the Chicagoland area.
What is your favorite Valley restaurant, besides your own?
I love breakfast. You can't go wrong with Matt's Big Breakfast in Phoenix.
What is your favorite dish at your restaurant?
Z'Tejas has a really great Gorgonzola N.Y. Strip Steak.
What is the most memorable meal you've ever had?
A holiday dinner I had with my mom at the Four Seasons hotel in Chicago. I worked for them and one of the perks we got was to come in and have a dinner with another person. It was amazing.
If you could have anyone visit your restaurant, who would it be?
Paul McCartney. I'm a huge Beatles fan and that would definitely be pretty cool.
Name three ingredients that you have at home at all times.
Butter, garlic and eggs.
What is your favorite bottle of wine or cocktail?
I have always been a big cabernet fan, but recently have been drinking pinot more. We had a wine tasting at Z'Tejas and I fell in love with Byron Pinot Noir. It has a very rich flavor profile.
What do you like to do in your free time?
I love to spend time with my two beautiful daughters. They're growing up so fast, and I know the day is coming when they won't want to spend as much time with dad, so I am taking full advantage now while they still do.