Featured Chef Luis Millan of Canteen Modern Tequila Bar.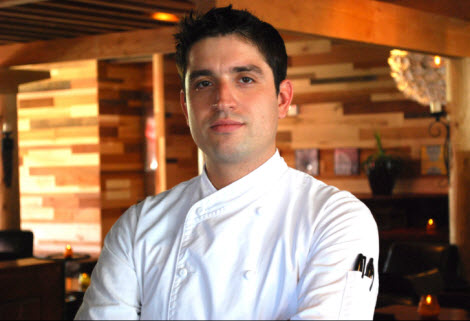 How did you get your start in the restaurant business?
I was born and raised in Cananea, Mexico, moving to the US when I was 18 years old. I was fortunate to receive my culinary training at L'ecole Superieure de Cuisine Francaise in Paris, France. I stayed in Paris for a while to refine my skills, moving to Barcelona, to train in Mediterranean cuisine.
What is your favorite Valley restaurant, besides your own?
I really enjoy going out to eat at Iruna, a tapas restaurant in Old Town Scottsdale.
What is your favorite dish at your restaurant?
Our rib eye. It's a simple dish, yet interesting enough to please many palates. It has a smoky, spicy and garlicky sauce that is really nice.
What is the most memorable meal you've ever had?
I'd have to say that Christmas dinner at home always gets more memorable as the years go by.
If you could have anyone visit your restaurant, who would it be?
I'd like to meet Jerry Colangelo, and it would be a great honor to have him come to the restaurant.
Name three ingredients that you have at home at all times.
Soy sauce, Sriracha and limes.
What is your favorite bottle of wine or cocktail?
If I'm home, I enjoy a good red wine but when going out it's a good Scotch on the rocks.
What do you like to do in your free time?
My girlfriend and I like to go out and discover new restaurants in the Valley.
Click here for more information about Canteen Modern Tequila Bar