Featured Chef Mark Hittle of Bobby Q Great Steaks and Real BBQ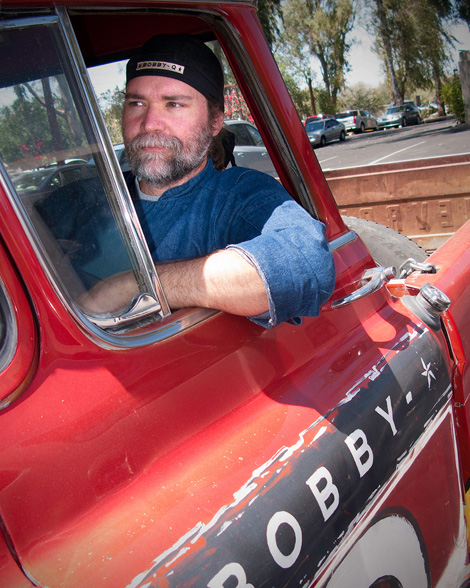 How did you get your start in the restaurant business?
My dad told me that I had to get a job when I turned 16, so I did. I started washing dishes and working the salad bar at a restaurant called The Pirate's Cove off Highway 88 (on the way to Canyon Lake). It wasn't long until I was working the grill.
What is your favorite Valley restaurant, besides your own?
Can't say that I have one. I try to go to a different place every time I dine out. Although I do prefer places with more of a laidback atmosphere over places that are a little stuffier.
What is your favorite dish at your restaurant?
Baby back ribs. Our pork ribs are grown near Ottumwa, Iowa, and shipped to us fresh–never frozen and individually smoked with a mix of pecan and hickory wood. Delicious!
What is the most memorable meal you've ever had?
I went to LA once to try out a burger at a new burger restaurant in the area. The burger patty itself was just OK, but the fresh produce on it was incredible. It helped to shape our burgers at Bobby Q and influenced what they are today.
If you could have anyone visit your restaurant, who would it be?
Ted Nugent: guitarist, musician, vocalist (and madman).
Name three ingredients that you have at home at all times.
Garlic, barbecue seasoning, thyme.
What is your favorite bottle of wine or cocktail?
Simply beer. What goes better with barbecue?
What do you like to do in your free time?
I like to take part in plenty of outdoor activities: hiking, camping, four-wheeling. Being able to take a break from work and hike is a great way to clear your mind and get back on track.