Featured Chef Jeff Smedstad of Elote Cafe in Sedona.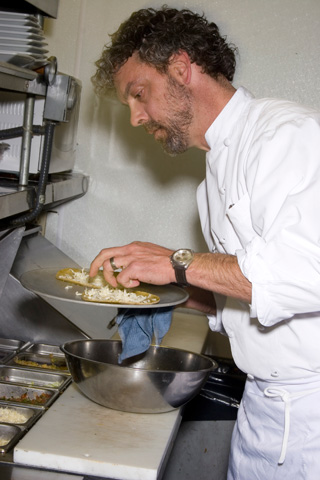 How did you get your start in the restaurant business?
At age 15, I washed dishes in a Mexican restaurant in Chandler. Then at 17, I started cooking in the Coast Guard.
What is your favorite Valley restaurant, besides your own?
I think NOCA is really cool.
What is your favorite dish at your restaurant?
Right now, probably the pork cheeks.
What is the most memorable meal you've ever had?
Augila y Sol in Mexico City. They really opened my eyes to new ideas in Mexican cooking using traditional ingredients such as huizantle and goat cheese quiche, cajeta martinis, green sangrita and fish done in the Pibil style, as well as braised venison -- and this was over a decade ago.
If you could have anyone visit your restaurant, who would it be?
Pancho Villa for some tequila and conversation.
Name three ingredients that you have at home at all times.
Tequila, beer and good cheese.
What is your favorite bottle of wine or cocktail?
Don Julio Reposado, a classic that is smooth yet complex.
What do you like to do in your free time?
I like to eat a lot, drink new things and travel. I like combining these (yeah, I like to multitask and do all three at once!).