Featured Chef Patrick Boll of The Spotted Donkey Cantina.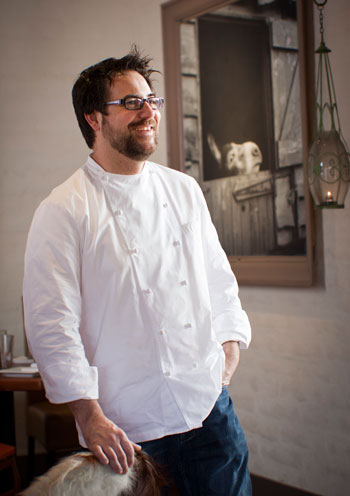 How did you get your start in the restaurant business?
I started working in restaurants at the young age of 13, and then later attended culinary school to pursue my culinary dreams.
What is your favorite Valley restaurant, besides your own?
I don't have one favorite so here are a few places you could find me. Postino Central, Pane Bianco and Dick's Hideaway.
What is your favorite dish at your restaurant?
The beer-battered fish tostadas.
What is the most memorable meal you've ever had?
If I had to chose, I would say sharing the 12-course meal with friends and peers at Gramercy Tavern headed by Chef Tom Colicchio.
If you could have anyone visit your restaurant, who would it be?
It would definitely be my grandmother who passed away when I was still very young. She inspired me to become the person I am today in the culinary world with her passion for food.
Name three ingredients that you have at home at all times.
Bacon, butter and wine.
What is your favorite bottle of wine or cocktail?
Anything from Eberle Winery but especially their port.
What do you like to do in your free time?
Mainly spend time with my family, whether it be taking a bike ride or enjoying family meals together.
Click here for more information on The Spotted Donkey Cantina.