Featured Chef Eddie Matney of Eddie's House.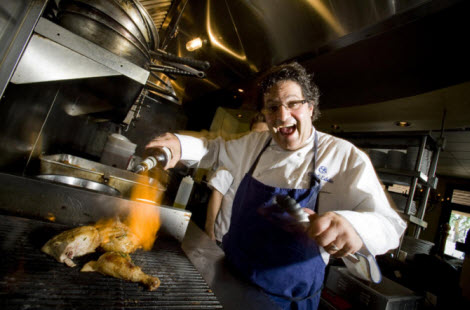 How did you get your start in the restaurant business?
I started as a dishwasher in Williamstown, Mass.
What is your favorite Valley restaurant, beside your own?
Heirloom Restaurant in DC Ranch.
What is your favorite dish at your restaurant?
Grilled lamb chops with hummus.
What is the most memorable meal you've ever hard?
Any meal when I can sit with my wife and two kids.
If you could have anyone visit your restaurant, who would it be?
My dad and Sittoo & Ghiddoo.
Name three ingredients that you have at home at all times.
Kosher salt, garlic and olive oil.
What is your favorite bottle of wine or cocktail?
Le Grande Dame Champagne.
What do you like to do in your free time?
Fly fish.