Featured Chef Stephen Jones of Latilla Restaurant at the Boulders Resort and Golden Door Spa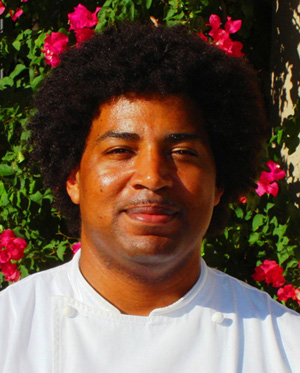 How did you get your start in the restaurant business?
Growing up, I didn't want to cook. Playing football was the most important thing in my life, but—like every story—I got injured and that was it. Cooking was the only other thing that I loved to do, and it didn't help that I have a great uncle that's a Certified Master Chef and both my parents a really good cooks. Once I decided to go to culinary school, it was over. I fell in love and haven't looked away since.
What is your favorite Valley restaurant, besides your own?
Oh wow. That's really difficult. I guess there would have to be two: Yasu Sushi and J&G Steakhouse.
What is your favorite dish at your restaurant?
Easy: Pacific Sturgeon Cuit Sous-Vide. Braised escarole, candied tangerine, whipped grain mustard and sauce borsht.
What is the most memorable meal you've ever had?
Another easy one: NoMI at the Park Hyatt in Chicago for my fiancée's birthday. From the moment we walked in we were greeted with Champagne, the staff knew our names, recognized her birthday and we had a perfectly balanced tasting the dessert courses. Just a really perfect night. Trotter's was great, also.
If you could have anyone visit your restaurant, who would it be?
Michel Roux.
Name three ingredients that you have at home at all times.
Organic eggs, craft beers, cheeses.
What is your favorite bottle of wine or cocktail?
96' Dalla Valle Maya Cabernet. As for cocktails, the first American cocktail, The Sazerac.
What do you like to do in your free time?
Watch my Fighting Irish (Norte Dame) and playing with my pooch, Jake.
Click here for more information on Latilla Restaurant at the Boulders Resort and Golden Door Spa