Featured Pastry Chef Jonathan Spahr of Estate House.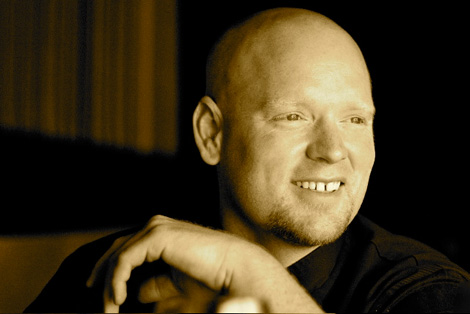 How did you get your start in the restaurant business?
I started out as a 16 year old, washing dishes and eventually cooking for a small Italian ma and pop establishment and stayed loosely in the food industry for the next seven years. Finally, I went to culinary school here in Arizona at Le Cordon Bleu.
What is your favorite Valley restaurant, besides your own?
Unfortunately, I have not experienced as many of the fine dining restaurants around the Valley as I would like to. Juggling a demanding pastry chef role and raising four little boys keeps me too busy to get out that often. However, I do like to find little gems that are off the beaten path, who serve up my everyday ethnic favorites like tacos and Sonoran hotdogs.
What is your favorite dish at your restaurant?
Well, I guess I have two favorites; Gio Osso cooks a mean pork chop! Bone-in, buttermilk-marinated, applewood-smoked, with an amazing ancho-roasted corn croissant pudding and ham hock braised collard greens. And, by braised I mean all-day-long braised, until the hocks are nothing but bone. For dessert, I can't go without mentioning the soufflé. I only use Valrhona chocolate as its key to making the most buoyant and flavorful soufflés. For a filling, we serve a variety of crème anglaise or ganache fillings. My favorite one we did was the vanilla bean white chocolate soufflé with cold strawberry preserves.
What is the most memorable meal you've ever had?
Probably the one when I was five, when my grandma forced me to eat boiled squash and trout with bones in it. I remember my eyes watering from gagging. I also will never forget the first time I tried foie in culinary school. Thought about it every day for a month after that.
If you could have anyone visit your restaurant, who would it be?
My mother and father.
Name three ingredients that you have at home at all times
Butter, eggs and pizza.
What is your favorite bottle of wine or cocktail?
I try and steer clear of alcohol; however, I use it quite a bit in my cooking. Everything from Bourbon, rum, Godiva, Kahlua, Amaretto and Frangelico.
What do you like to do in your free time?
Love going to the zoo with the guys and riding my motorcycle.