Featured Chef Michael Shea of The Stockyards Restaurant.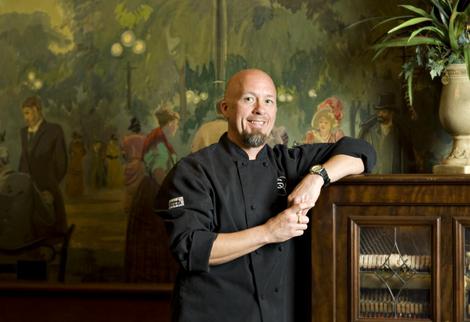 Photography by Jackie Mercandetti
How did you get your start in the restaurant business?
Started washing dishes in high school and worked my way up from there.
What is your favorite Valley restaurant, besides your own?
Lis Doon Varna.
What is your favorite dish at your restaurant?
Wild boar and venison sausage with apple-cranberry chutney.
What is the most memorable meal you've ever had?
Any dinner with my family, or the meal I had at a small restaurant in Manhattan called Lex.
If you could have anyone visit your restaurant, who would it be?
Sarah McLachlan.
Name three ingredients that you have at home at all times.
Fresh garlic, cheese and tomatoes.
What is your favorite bottle of wine or cocktail?
Ice-cold Heineken.
What do you like to do in your free time?
Woodworking in my home shop.
Click here for more information on The Stockyards Restaurant.