Page 2 of 6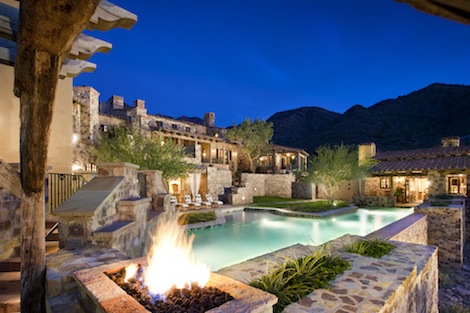 Salcito Custom Homes
For nearly three and a half decades, Salcito Custom Homes has been defined by consistency in service, attention to detail, project delivery, and consistent demand for its services. Salcito Custom Homes' projects are distinctly built with the highest quality building products and are unmistakable in their fit, finish, and timelessness. With 300 projects delivered Valley-wide and 120 within the past decade, Salcito Custom Homes' portfolio is diverse and encompasses luxury custom homes, renovations, additions, commercial buildings and tenant improvements. 
"We pride ourselves on providing the highest level of customer service," said owner Anthony Salcito. "With a strong understanding of the market in Silverleaf, we take great pride in every aspect of making these houses homes for our clients."
Aligned for just over a decade with the quality required in Silverleaf, Salcito Custom Homes provides design build, general contracting and construction management services for both small and large scale new residential and renovation projects. The home builder also provides complete interior design services that include: construction documentation, construction administration, design, purchasing and installation of window coverings, furniture, art and accessories. In house, framing, trim carpentry and property management divisions are also an integral aspect of the company's unique ability to offer the most integrated and efficient luxury custom home building experience.
Building on a family heritage that spans more than four decades, Salcito Custom Homes continues to be guided by its firmly held values and by its commitment to its clients, projects colleagues and employees.
To learn more:
Website: www.salcito.com 
Email: info@salcito.com
Phone: 480.585.5065
Address: 20909 North 90th Place, Suite 202
Scottsdale, AZ 85255