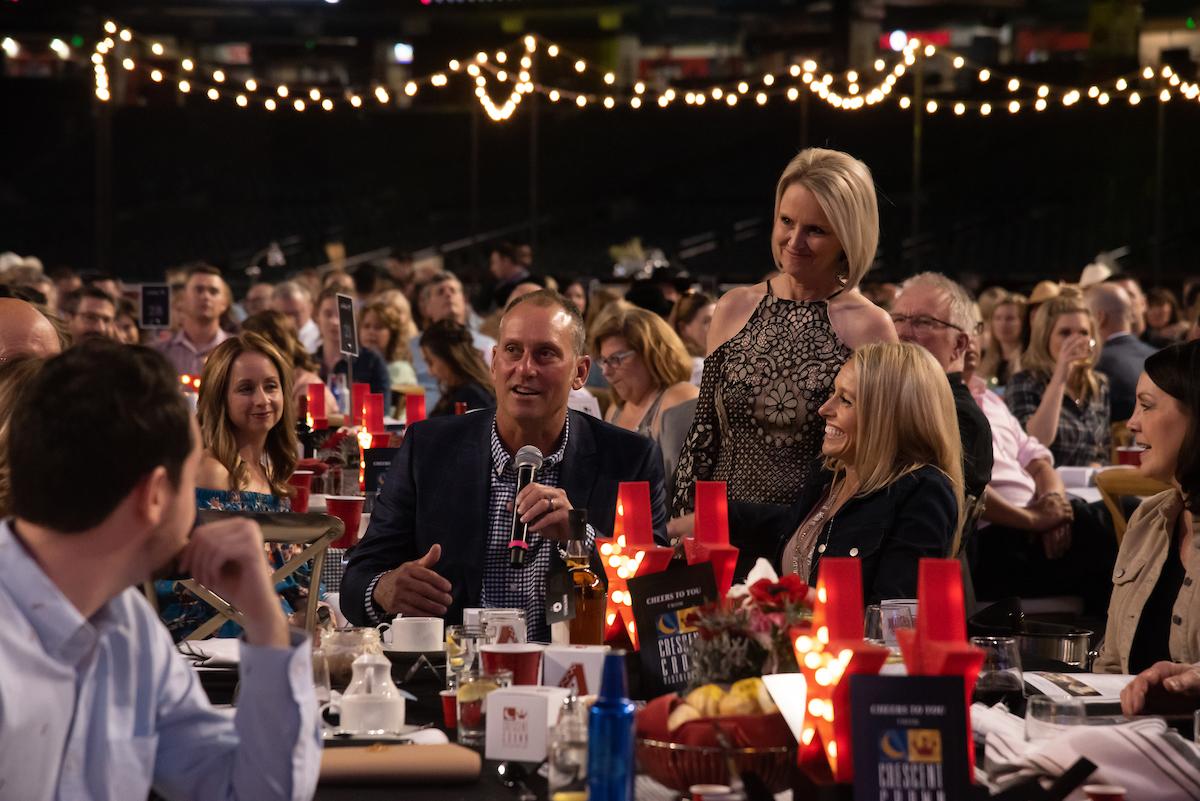 This was quite the dinner party on the diamond at Chase Field. Partygoers mingled with the Diamondback players donned in western garb, were served up a western themed dinner and had the chance to bid on some great sports memorabilia and other auction items.
(I remember the excitement of the very first "Evening on the Diamond" which set in motion the successful elements of this popular fundraiser.) D-backs Manager Torey Lovullo and his wife Kristen (pictured above )were Co-chairs of this year's event. And the score of this 13th annual fundraising fete says it all, raising $2.8 million for the Arizona Diamondbacks Foundation!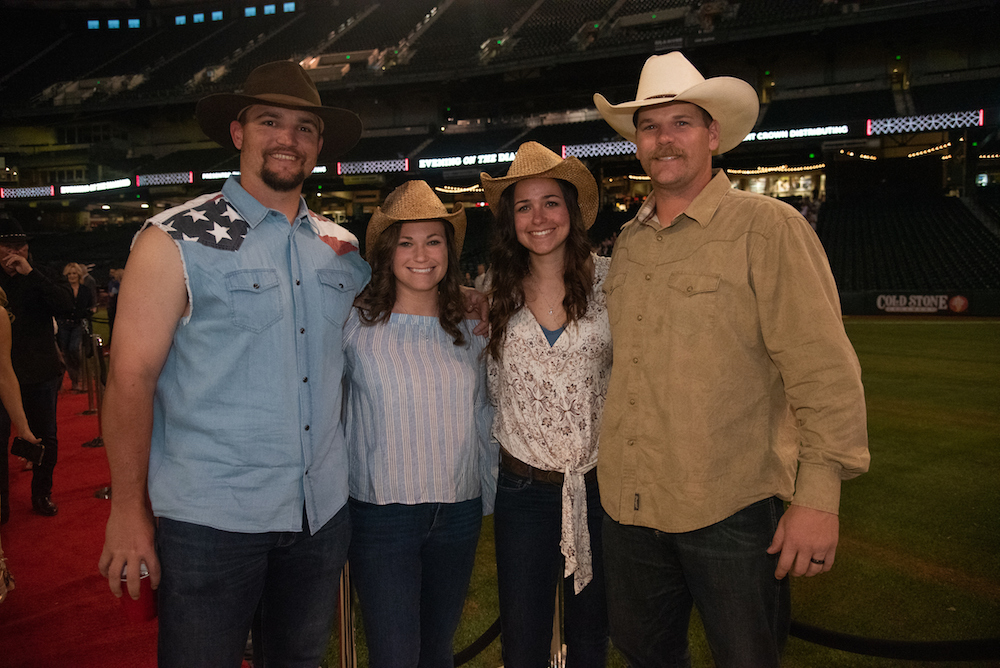 The high profiles in attendance included President & CEO Derrick Hall, D-backs General Manager Mike Hazen, D-backs J.J. Putz, Archie Bradley, Jake Lamb, David Peralta, Robbie Ray and more than two dozen D-backs players.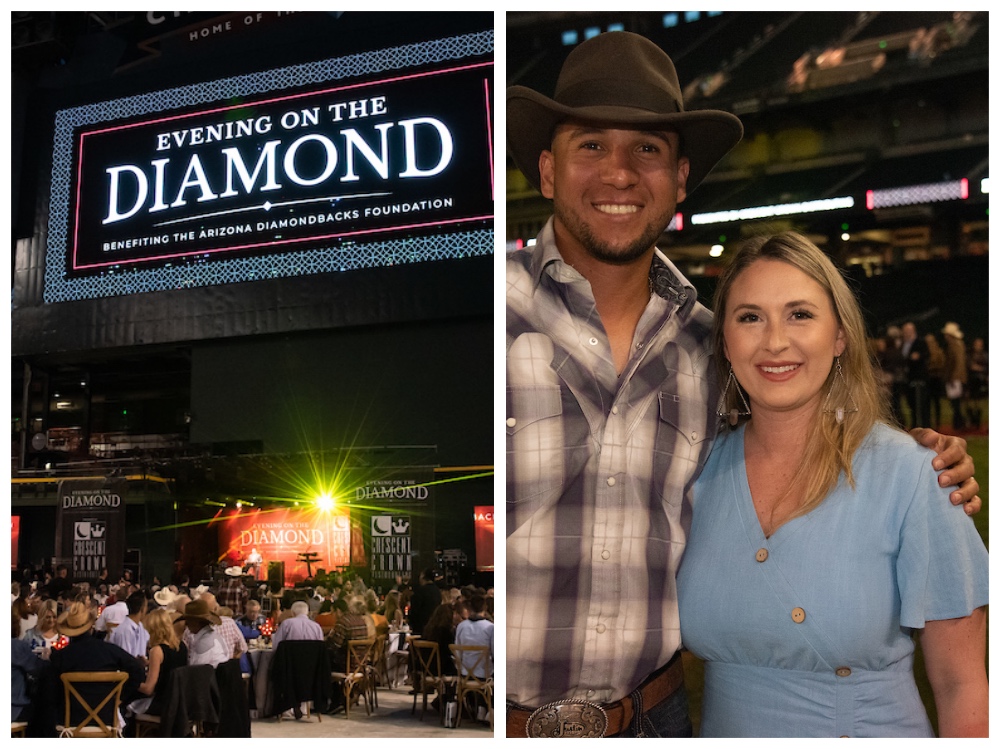 The live auction was quite competitive. In fact, since there were a couple of bidders very eager to win the dinner with former players Randy Johnson and Luis Gonzalez, the Diamondbacks decided to offer two dinners at $32,500 each - raising a total of $65,000 just for those dinner packages.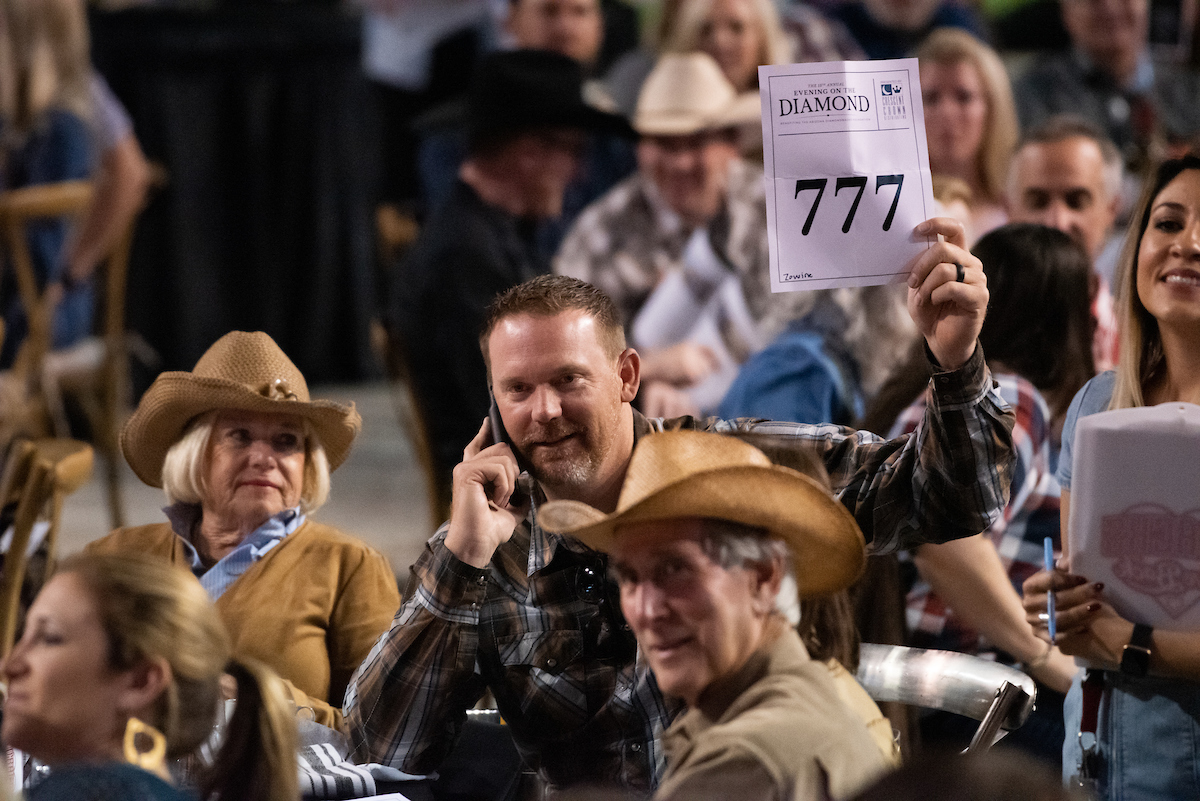 The D-backs players are seated for dinner at different tables rather than each other, giving fans a chance to get to get to know them better. Another highlight was the Audi e-tron Edition One. The car, also one of the live auction items, is the only electric SUV built with Audi DNA and one of only 999 that were produced.
Among the community awards presented was the Lee T. Hanley Community Leadership Award, which honors the legacy of the beloved philanthropist Lee Hanley. who was a cherished mermber of the Diamondbacks family. (Lee is pictured below, left, at a previous Evening on the Diamond), flanked by Diamondbacks owner Ken Kendrick and President and CEO Derrick Hall.)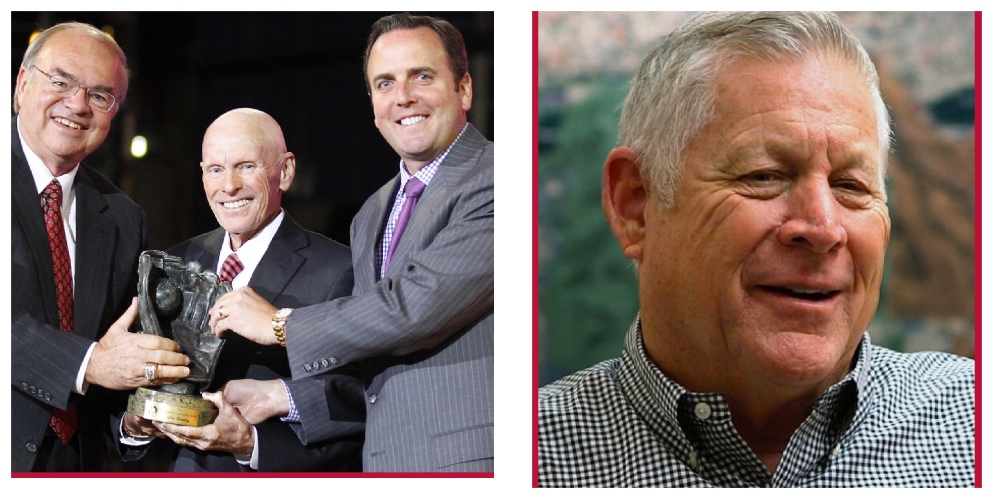 The award was presented to R. Michael McQuaid of Human Services Campus (pictured above right.) Michael has been involved with numerous charities over the years and has done a tremendous amount of volunteer work on behalf of the poor and the homeless in the downtown Phoenix area.
Over the past 13 years, the D-backs have raised more than $22 million from its annual event. The Arizona Diamondbacks Foundation supports homelessness, indigent healthcare and children's programs of all types, including education and youth baseball and softball field building and renovation, outreach programs and equipment.

Kathy Shayna Shocket is a freelance Writer, and TV- Field Producer. The former TV-Reporter has written for publications such as TIME Magazine, MONEY Magazine, PEOPLE Magazine, The Hollywood Reporter and The NEW YORK TIMES. You can reach her at redkarpetgirl@aol.com