Events: Arizona - Phoenix - Scottsdale
Event
Title:

Circus Spectaculum

When:

03.22.2019 - 03.23.2019

Where:

Madison Center for the Arts - Phoenix

Category:
Description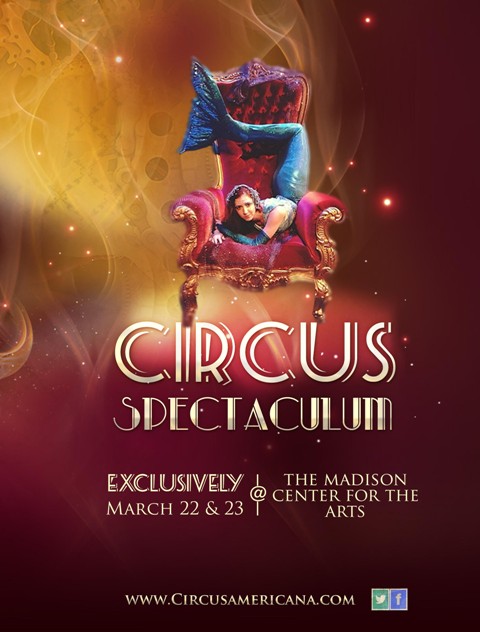 Arizona's own family circus, Circus Americana, will host "Circus Spectaculum" for a limited engagement of just three performances. Featuring an all-human cast of extraordinary talents, this spectacular show will invite you to travel to a turn-of-the-century world of stunning acrobatic feats, innovative acts, and comedic flair. The audience will gasp in awe as pirates soar across the stage on trampoline pirate ships and robots come to life! Vampires will contort in impossible positions and performers will defy gravity walking through the air! Circus Spectaculum is an mystifying blend of illusion and spectacle that is sure to enchant guests of all ages!
Taking place at the Madison Center for the Arts, Circus Spectaculum will host just three limited engagement performances.
Performances dates & times:
Friday, March 22nd
7:30 PM
Saturday, March 23
2:00 PM & 7:00 PM
For more information, visit https://www.facebook.com/ArizonaCircusAmericana
For a sneak peek of the talents, visit: https://www.youtube.com/channel/UCBca-ZxyDJB8UgVPzh5h_wg