Events: Arizona - Phoenix - Scottsdale
Event
Title:

YouthWorks Presents Robin Hood and His Merry Men

When:

01.11.2019 - 01.27.2019

Where:

Gyder Stage of the Peoria Center for the Performing Arts - Peoria

Category:
Description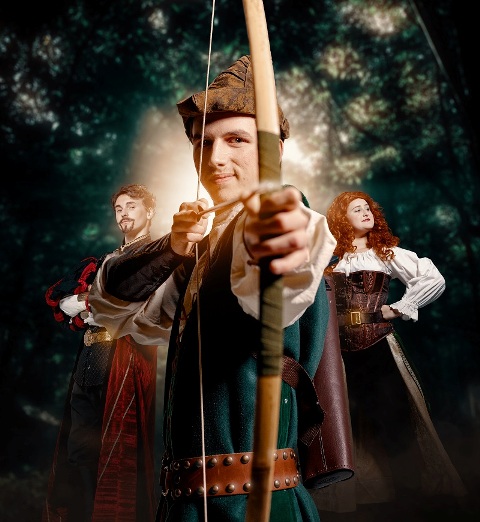 TheaterWorks continues its 2018-19 season with the YouthWorks production Robin Hood and His Merry Men opening January 11, 2019 on the Gyder Stage of the Peoria Center for the Performing Arts. See the familiar tale of the heroic outlaw presented in a unique, new way. While King Richard is away fighting a war, the kingdom of Nottingham is left in the hands of tyrannical Prince John, a greedy, villainous boy who demands outrageously high taxes from his townspeople. The people, poor and starving, must pay these taxes or face the death penalty. Their only hope is Robin Hood of Locksley and his band of merry men, known for stealing from the rich and giving to the poor.
However, this version of the story is told with a twist. Presented as a play within a play, hilarity ensues as a high school theater struggles to put up the play for opening night. Everything that could go wrong, does. Cues are missed, lines are dropped and Robin Hood's merry men are not who you think they are.
This uproariously funny play has a little something for everyone. Written by Arizona playwright, Richard Gremel, this production features some of the Valley's best youth actors, extensive fight scenes, clever banter, farcical comedy and amazing technical wonders. Director Sandy Carll leads the cast of twenty actors hailing from across the Valley.
Robin Hood and His Merry Men plays on the Gyder Theater at the Peoria Center for the Performing Arts (10580 N. 83rd Drive Peoria, AZ 85345) January 11-27, 2019. Single tickets are $16. To purchase tickets, contact the Box Office at (623) 815-7930 or visit www.theaterworks.org.