Events: Arizona - Phoenix - Scottsdale
Event
Title:

A Mirror Maze: Numbers in Nature

When:

06.30.2018 - 09.04.2018

Where:

Arizona Science Center - Phoenix

Category:
Description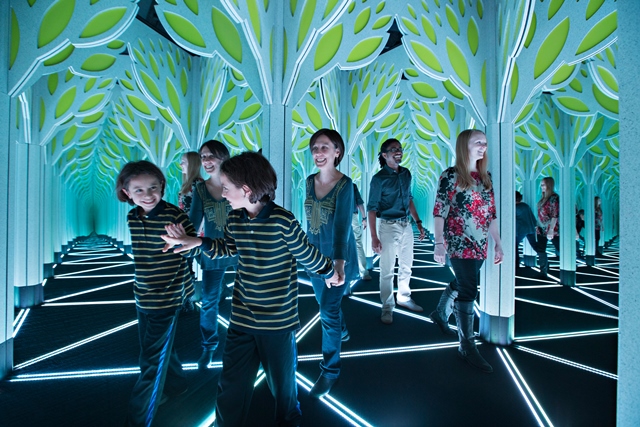 A MIRROR MAZE: NUMBERS IN NATURE AT ARIZONA SCIENCE CENTER
Wander through an elaborate mirror maze that lets you explore a seemingly infinite repeating pattern of mirrors. Navigate through twists and turns, and around dead ends to discover a small secret room with bonus puzzles, imagery and artifacts.
Watch stunning footage of nature, the human body, and even art and architecture. Then get hands-on with the exhibition's interactive features. Draw patterns on a digital screen to reveal real-world objects with the same pattern, compose a piece of music using symmetry, compare similar patterns in architecture built thousands of years apart, and more.
This exhibition allows guests of all ages to see the world in a new way, through the mathematical patterns that surround us—from the nested spirals of a sunflower's seeds, to the blood vessels in our eyes, to the spots on a giraffe's fur and skin.
Open June 30 – September 4
Non-members (adults and children): $8.95
Members (adults and children): $6.95
Exhibition requires purchase of general admission.