Events: Arizona - Phoenix - Scottsdale
Event
Title:

Toll Brothers Outdoor Oasis Showcase

When:

01.27.2018 - 02.19.2018

Where:

- Phoenix

Category:
Description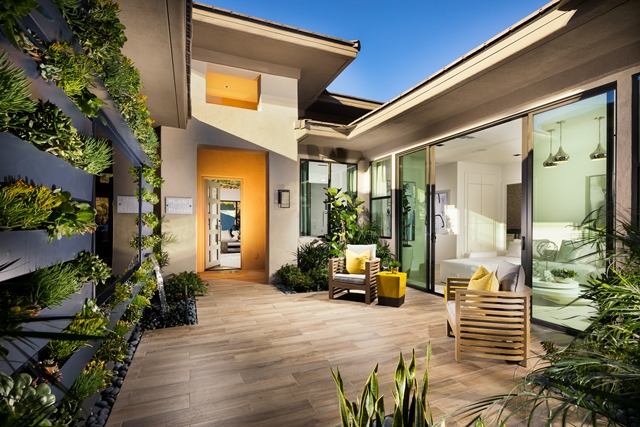 With much of the country enduring bitter cold and fierce snowstorms, Toll Brothers, the nation's leading builder of luxury homes, hosts an Outdoor Oasis Showcase at its Arizona new home communities from January 27 through February 19.
Visitors are invited to experience the latest trends in indoor-outdoor living – a plethora of features for an idyllic alfresco lifestyle taking full advantage of beautiful weather and surrounding scenic views.
Toll Brothers Arizona national and local award-winning homes are distinguished by indoor-outdoor spaces that flow seamlessly with one another, including large expanses of glass, multiple glass doors opening to lavish patios, sumptuous outdoor kitchens and exterior entertainment areas available with most plans.
Backyards, rivaling the finest five-star resorts, are awe-inspiring with features such as spectacular pools, cascading water features and swim-up bars. There are private sitting areas, luxurious spaces for lounging, playing lawn games and enjoyment of the great outdoors.
The Outdoor Oasis Showcase is being held in conjunction with Toll Brothers first National Sales Event of 2018, providing buyers an opportunity to search for their dream homes with access to special incentives and low interest rates.
They also will experience firsthand the quality of product and service that has earned Toll Brothers its place as the #1 Home Builder Worldwide on the Fortune magazine "World's Most Admired Companies®"* list four years in a row.
Toll Brothers Arizona is offering outdoor-living-oriented incentives. Incentives vary among communities, so buyers should contact their community of interest and speak with a sales representative to learn more.
In addition, for out-of-state home buyers, Toll Brothers offers a Fly and Buy program to Arizona. It includes complimentary accommodations and reimbursable travel expenses up to $2,000 for buyers from the United States and up to $4,000 outside the United States toward their travel expenses when they purchase and close on a new Toll Brothers home.
The program is available for a limited time only and applies to homes purchased in a participating Toll Brothers community within 90 days of their first visit. Reimbursement is limited to travel expenses specifically related to the Fly and Buy appointment and cannot be used for reimbursement of other (prior or subsequent) visits.
The Fly and Buy program is subject to at any time without notice and certain restrictions apply. Interested home buyers should contact a Toll Brothers sales representative or visit TollBrothersFlyandBuy.com to learn more.
Toll Brothers metropolitan Phoenix area sales offices are open from noon to 5:30 p.m. on Monday, 10 a.m. to 5:30 p.m. Tuesday through Sunday. For additional information, visit www.TollBrothers.com/luxury-homes/Arizona.