Page 1 of 3
You wake up listening to them and go to bed watching them. Here are your votes for the best in Arts & Entertainment in the Valley.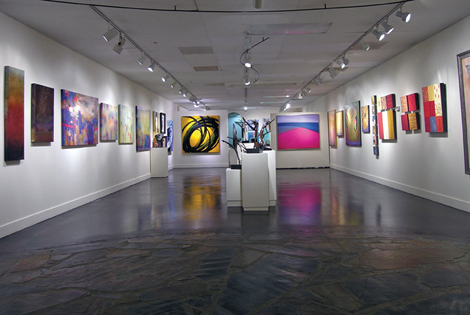 Bonner David Galleries pictured above
Best Art Gallery
Bonner David Galleries
Featuring art as diverse as the eyes that observe it, Bonner David Galleries is a favorite among Valley art aficionados. The gallery showcases artists in a variety of mediums, from figurative to realistic to contemporary, and also helps kids discover their inner artists through a special children's section. www.bonnerdavid.com.
Best Museum
Children's Museum of Phoenix
Not just for kids, the Children's Museum of Phoenix offers plenty of intriguing exhibits to please every kid at heart. 602.253.0501, www.childrensmuseumofphoenix.org.
Best Annual Charity Event
Taste of the Nation Arizona, Arizona Food Banks
Each year, Taste of the Nation Arizona brings together the state's top chefs and local restaurants for an evening of fancy fare and philanthropy. Benefiting Arizona Food Banks, Taste of the Nation Arizona helps to ensure that no child goes hungry in our state. www.tastearizona.org.
Best Annual Gala
Jewel Ball, American Cancer Society
Celebrating its 49th annual gala, the Jewel Ball will host an elegant evening while benefiting the American Cancer Society on March 13 at the InterContinental Montelucia Resort & Spa. 602.224.0524, www.cancer.org.
Best Annual Valley Event
Arizona State Fair
Held each fall, the Arizona State Fair attracts thousands of locals looking for thrill rides, diverse culinary treats and headlining musical talent. www.azstatefair.com.