Page 2 of 3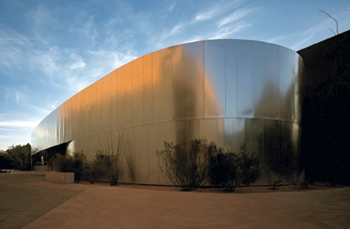 Photo by Bill Timmerman
Best Museum
Scottsdale Museum of Contemporary Art
Bringing the best contemporary art from around the world to Scottsdale, SMoCA also offers a variety of learning programs and special events. Viewers are able to lose themselves in a sea of ever-changing exhibitions as well as Store @ SMoCA's impressive selection of gifts. 480.874.4666, www.smoca.org.


Best Bowling Alley
AMF Christown Lanes
Whether guests want a place to relax with friends and family or a hot spot to party all weekend long amid booming music, swanky lighting and great food, AMF Christown Lanes will bowl them over.  602.249.1715, www.amf.com/christownlanes.


Best Concert Venue
Mesa Amphitheatre
Nosebleed seats without a view? Not here. Get your money's worth and experience some of your favorite acts—like The Black Keys and Blues Blast 2011—with spacious tiered lawn seating where everyone has a stellar sight of the stage.  480.644.2560, www.mesaamp.com.


Best Day Trip
Sedona
Red Rock Country is the perfect one-day getaway. All before dusk, visitors are able to experience the escapism of a vacation (after only a short drive!) with majestic views of the city, incredible art and cultural opportunities, and diverse eateries.