Page 3 of 4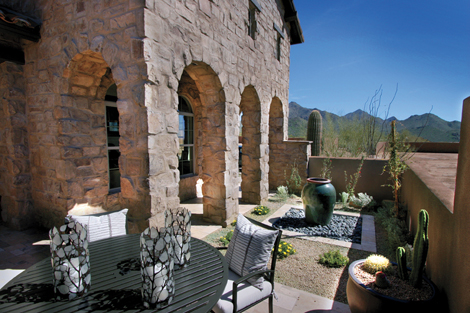 Best Homebuilding Company
Rosewood Homes-2011 Winner
Rosewood Homes founder David Kitnick has been building impressive, custom-quality homes in the Valley since 1986. The company prides itself on constructing homes with the environment in mind while providing excellent customer service. www.rosewoodhomes.com.
Best Design Firm: Designer
Danielle Jacques Designs LLC
Scottsdale-based interior designer Danielle Jacques focuses on specifications for new home construction and remodeling and specializes in a variety of first and secondary home types—everything from cabins to beach houses (she works locally and out-of-state). The Arizona State University graduate loves creating a beautiful space for her clients and prides herself on being very versatile. www.daniellejacquesdesigns.com.
Best Design Firm: Store and Best Furniture/Home Store: National
Ethan Allen
Ethan Allen is a full-service design center that employees a staff of knowledgeable professionals and offers an array of services that make furnishing Valley homes a snap, including complimentary professional design service and complimentary local delivery. At its four statewide locations, Ethan Allen hosts a selection of sofas, beds, home accents and any other furnishing must-have. www.ethanallen.com.
Best Flooring Company
Craftsman Court Ceramics
The Craftsman Court Ceramics' showroom occupies 8,000 square feet of Old Town Scottsdale with its selection of natural stone, glass, cement, terra cottas, mosaics, ceramics and terrazzo. The flooring company has been in business for more than 15 years and prides itself on knowledge, service and thoughtful design. www.craftsmancourt.com.