Page 4 of 4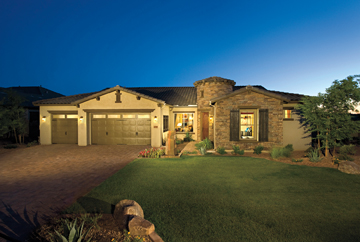 Best Master-Planned Community/Development
Vistancia-2011 Winner
Regardless of age or lifestyle, Peoria's Vistancia has a spot to call home for everyone. The Vistancia Village is a community for all ages offering an energetic lifestyle and outdoor opportunities, while the Trilogy at Vistancia is an age-restricted active-adult neighborhood with plenty of leisurely pursuits and lush amenities. The Blackstone Country Club offers a private golf course and plush custom homes and is connected to the other villages via the Discovery Trail. www.vistancia.com.
Best Furniture/Home Store: Local
Parnian-2011 Winner
Family-owned Parnian has been manufacturing, designing and selling modern and contemporary furnishings and accessories in the Valley since 1977. The company has a reputation for quality design, which is on display at its Scottsdale and Phoenix showrooms. www.parnian.com.
Best Home Accessory Store
Domestic Bliss
Since 1999, Valley voters have visited Downtown Mesa's Domestic Bliss for one-of-a-kind gifts (think vintage aprons and handmade jewelry) and home accessories (including lovely linens and wall art). Many of the shop's décor items and furnishings were found at antique markets, furniture shows and gift shows. www.domesticblissdesign.com.
Best Pool Company
Mossman Brothers Pools, Inc.
The Mossman brothers have more than 50 years of combined experience building pools, but they have specialized in designing custom pools for more than 25 years. The company sees pools as an extension to the home and works hard to make their clients' aquatic dream a reality. www.mossmanbrotherspools.com.