Page 1 of 3
Even with the Valley's world-class resorts, sometimes locals need a weekend away. Out of state—but not that far—here are Arizonans' top...
Escapes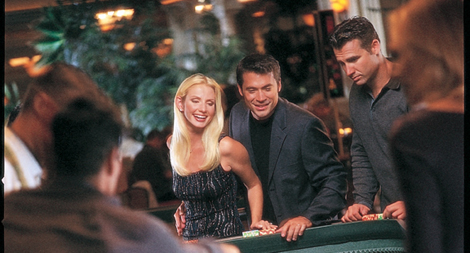 Best Las Vegas Casino
Mandalay Bay-2011 Winner
One of the hottest casinos on the Vegas Strip, Mandalay Bay boasts a 135,000-sq.-ft. gaming environment where players can enjoy a variety of casino games from Baccarat to seven-card stud and everything in between. Best of all, the casino is set in a tropical backdrop of flowing water, lush foliage and exotic architecture. www.mandalaybay.com.
Best Las Vegas Pool
Encore Beach Club, Encore/Wynn-2011 Winner
The epitome of luxury, the Encore Beach Club at the Encore/Wynn Las Vegas makes loungers feel like they just stepped into a European paradise. The 60,000-sq.-ft. venue features 40-foot palm trees, three tiered pools and 26 cabanas outfitted with refrigerators and flat-screen televisions. www.encorebeachclub.com.