Page 1 of 2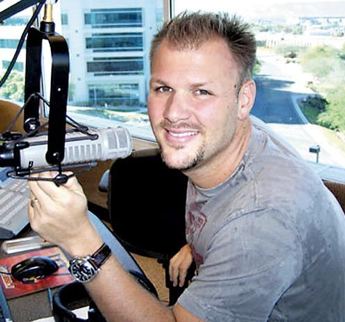 Look for Johnjay Van Es, Top Twitterer winner, on the cover of the March 2011 issue
December 2, 2010 (Scottsdale, Ariz.)- The Best Of Our Valley 2011 Winners have been chosen! After 60 days of voting in nearly 300 categories, our 2,800+ nominees and their fan bases have made their voices clear.
Click here to view the Best Of Our Valley 2011 Winners!
If you have questions regarding your final percentage or Best Of status, you must e-mail This e-mail address is being protected from spambots. You need JavaScript enabled to view it .
To download your Best Of Our Valley Winner Logos, click here.
The one nominee with the most total votes at the end of the two-month long contest, who will be featured on the cover of the Best Of Our Valley March 2011 issue is winner of the Top Twitterer category.
Congratulations, JohnJay VanEs!
Winners, kick back and enjoy victory with Arizona Foothills at the brand-new iPix theatre in Scottsdale Quarter this December! Two exclusive pre-opening tickets will be awarded to the first 100 Best Of Our Valley winners to reply to our e-vite, so keep an eye on your inboxes. Winners can also look forward to seeing their business in the March 2011 issue of Arizona Foothills Magazine and receiving invitations to the big Winner's Reception and issue release in March, 2011.
Best Of Our Valley
Each year AZFoothills.com asks readers what their favorites are, offering thousands of options chosen by nominations, editors and focus groups. The contest is answered with millions of votes that determine the Valley's favorites. The best of each category this year will be featured in the March 2011 issue, a tell-all guide to the coolest people and places in the Valley of the Sun.
Arizona Foothills Magazine
AZFoothills.com is the Valley's fastest-growing Web site. Arizona Foothills Magazine and AZFoothills.com are dedicated to providing resourceful information on dining, entertainment, homes, fashion, culture and events in Arizona. Arizona Foothills Magazine is published monthly and is audited by an accredited outside company.
Scottsdale-based Media That Deelivers, Inc. (www.mediathatdeelivers.com) is a leading luxury magazine publisher that produces the monthly Arizona Foothills Magazine, AZFoothills.com and EstatesWest.com. The company also publishes an array of custom products for world-renowned organizations like The Westin Kierland.