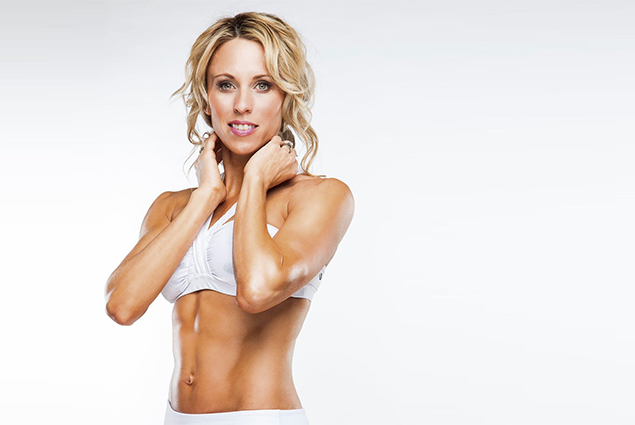 November 19, 2015 (Scottsdale, AZ) – AZFoothills.com, the fastest growing website in Arizona, has added three new fitness gurus to their elite list of contributors. Joel Sanders of EXOS, the leader in integrated performance training, nutrition, and physical therapy for elite and professional athletes will be lending his wisdom to AZ Foothills Fitness starting immediately. Whitney Jones, owner of Pro Physiques Personal Training Gym and IFBB Pro athlete will join the ranks with her stellar fitness chops. Rounding out the roster with a comprehensive health and wellness toolbox is Shandi Rooney, owner and creator of Studiomixx and the Mixx technique. The industry pro's will share their savvy skills, top tips and practiced knowledge with readers in brand new weekly content.
AZFoothills.com ranks in the top ten-thousand most visited websites in the United States with more than 200,000 unique visitors per month. AZ Fitness, one of AZFoothills.com most popular blog outlets among its network, features Valley-wide fitness and exercise info. With insider looks on new and fun ways to work out to premiere nutrition advice to the latest wellness techniques, AZ Fitness is a one-stop shop for staying in shape. Features on AZ Fitness are easily sharable on social media through platforms like Instagram, Facebook, and Twitter where AZ Foothills ranks top among Arizona media outlets with more than 250,000 combined fans and followers. 
Michael Dee, President and Publisher of AZFoothills.com and Arizona Foothills Magazine says, "AZ Foothills is dedicated to providing readers with topics they want to see; health and fitness is an important part of our audiences lifestyle and we want to continually share the most relevant and expert information with them." Of the new partnership Jones quipped, "I am thrilled and honored to be a part of the AZ Foothills family and can't wait to share my passion for health and fitness with readers. We've got some exciting things in store that will motivate fans to be their best self in 2016. There's no better time than now!"
Sanders states, "There seems to be a never ending trail of quick fixes, myths, and fads in the fitness world. I am going to cut through the fluff and give AZ Foothills readers info that works! Working out can be more than a repetitive slog to burn calories.  It can be empowering, challenging, and fun. I want to deliver fresh ideas and solutions that will keep the brain engaged and the body experiencing results."
Joel Sanders trains pro athletes, physique competitors, and everyday people out of EXOS, a world-renowned training lab in North Phoenix.  He specializes in training methods for sustainable fat loss and muscle gain while reducing pain and injuries.  Joel helps upgrade the way people look, feel, and live. 
Whitney Jones is a NASM Certified Personal Trainer, IFBB Fitness Pro, and Fitness Model. She has competed in 19 Pro shows where she placed within the top ten in the world. She is the co-owner of AZ Pro Physiques Personal Training, the largest personal training gym in Arizona. As a Pro Physiques Contest Prep Coach she leads a team of bikini, figure, fitness and women physique athletes and has more IFBB Pros on her team than any other contest prep team in the state. Whitney is a sponsored athlete for Gamma Labs and Fit Fluential ambassador. In addition she co-hosts the radio show Pro Body Talk along with the DecoreXercise DVD series.
Shandi Rooney, the owner and creator of Studiomixx, holds a B.S. in Exercise Physiology and has an extensive background in anatomy of the human body, cardiopulmonary, biomechanics, and skeletal muscle physiology. Shandi created the Mixx technique after working with the best in the fitness industry including Jackie Warner from Bravo's Work Out and Jillian Michaels of The Biggest Loser.
AZFoothills.com is the Valley's fastest-growing Web site. Arizona Foothills Magazine and Arizona Foothills online are dedicated to providing resourceful information on dining, entertainment, homes, fashion, culture and events in Arizona. 
Scottsdale-based Media That Deelivers, Inc. is a leading luxury magazine publisher that produces many titles in its luxury collection of magazines, including the monthly Arizona Foothills Magazine, annual InArizona, and Arizona Foothills Tucson Online. The company also publishes an array of custom products for world-renowned organizations.
Contact: Karah Van Kammen
Communications & Promotions Director
Arizona Foothills