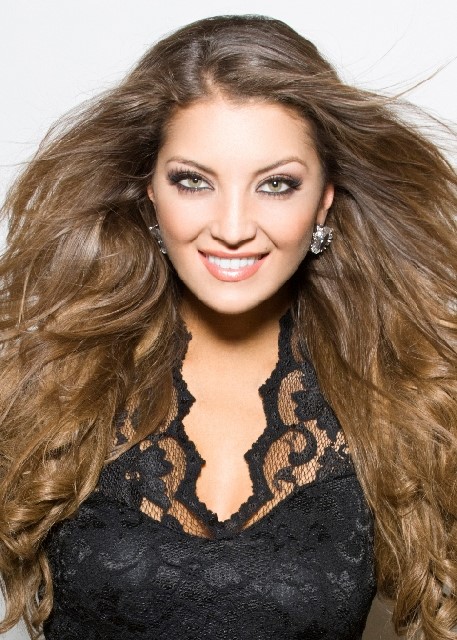 September 30, 2013 (Scottsdale, AZ) – AZFoothills.com and Brittany Dawn Brannon have teamed up to produce high-quality digital video content from Arizona's hottest events, business and practice profiles and restaurant experiences. Host Brittany Dawn Brannon travels across the state covering everything from red carpet events to charity functions, featuring highlights, interviews, and exclusive looks behind the scenes. The video vignettes will be showcased on AZFoothills.com, one of the top 10,000 most visited sites in the United States.
Online video is exploding with over 100 million Americans viewing per day and is well on its way to accounting for 50% of all internet traffic. The partnership will allow AZFoothills.com to provide more reader service to its primarily elite and affluent demographic. With online video content marketing on the rise, event producers and local businesses can benefit largely from the digital marketing content collaboration. A recent study shows that 46% of people say seeing a product or service mentioned in an online video would encourage them to seek out more information. The video posts can also easily be shared through social media platforms like Twitter where @AZFoothillsMag ranks second among all media outlets in Arizona with more than 32k followers. 
Brittany Dawn Brannon states, "I am beyond thrilled to be partnering with one of the most successful magazines in the country Arizona is full of wonderful people doing great things and I love capturing that on camera. I can't wait to bring you up close and personal interviews as well as introduce you to new businesses here in the Valley. Michael Dee clearly knows what it takes to run a multifaceted business and I am looking forward to this new branch of video content". AZFoothills.com founder Michael Dee says, "Brittany Dawn Brannon emulates the style, substance and sophistication AZFoothills.com is known for".
AZFoothills.com is the Valley's fastest-growing Web site. Arizona Foothills Magazine and Arizona Foothills Online are dedicated to providing resourceful information on dining, entertainment, homes, fashion, culture and events in Arizona. 
Scottsdale-based Media That Deelivers, Inc. (www.mediathatdeelivers.com) is a leading luxury magazine publisher that produces many titles in its luxury collection of magazines, including the monthly Arizona Foothills Magazine, Arizona Foothills Tucson Online. The company also publishes an array of custom products for world-renowned organizations like the The Westin Kierland, JW Marriott Resorts and Mountainside fitness.
Brittany Dawn Brannon, a Paradise Valley native, began her hosting career with the News Room at NBC Universal in LA. She is the current TV host for Phoenix Fashion Week, "Fashion Host" for Your Life A to Z of KTVK, co-hosts Matchplay with Ray Adams on Fox Sports AZ, and is also an emcee for live events around the country. She was also crowned Miss Arizona USA 2011.
To view AZFoothills.com Video click HERE
For more information on video content click HERE
Contact:
Karah Van Kammen
Arizona Foothills Magazine