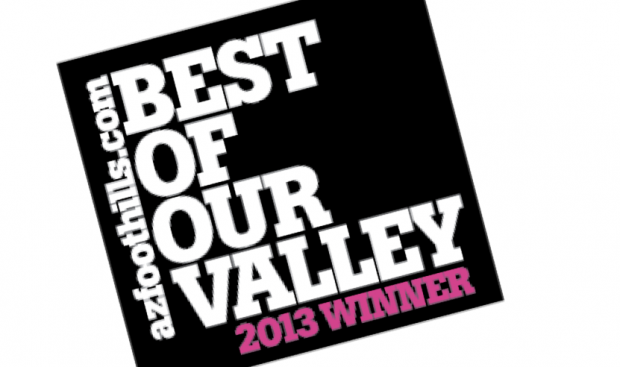 April, 15 2013 (Scottsdale, Ariz.)— The Valley of the Sun is brimming with superstar establishments to eat, shop and experience, and remarkable folks worth meeting. As a matter of fact, our fourth-annual Best Of Our Valley contest – which highlights the creme de la creme and names a victor in hundreds of categories – has never been more competitive. We left no gemstone unturned in our quest for this year's nominees, and you – the reader – certainly made your voice heard.
We are gearing up for Fourth Annual Best of Our Valley Bash, presented by Lexus. This year, we will be celebrating the winner's at Maya Day & Nightclub, the newest hot spot in the heart of Old Town Scottsdale. Maya is the perfect venue, featuring cabanas surrounding the pool, a happening club atmosphere and the largest LED screen in Arizona. The night will be filled with food by Pita Jungle, Kelly's at Southbridge and Eddie's House. Fashion shows presented by Jani Modeling Agency, and live performance by the up-and-coming local, Taylor Brock, are also on the agenda.  Join us April 25 at 7 p.m.
The Best of Our Valley Web contest ran for 90 days last fall and covered categories like Food & Restaurants, Health & Self, Companies & Pros, Resorts, Kids, Shopping and more. Each section featured sub-categories like Best Italian Restaurant, Most Glamorous Place to Party, Most Influential Man and Best Homebuilder. Click here to see the full list of all the winners.
The March Best of Our Valley issue mentioned all the 2013 winners. To nominate a business for the 2014 Best of Our Valley contest, please e-mail bestof@mediathatdeelivers.com.
AZFoothills.com is the Valley's fastest-growing Web site. Arizona Foothills Magazine and Arizona Foothills Online are dedicated to providing resourceful information on dining, entertainment, homes, fashion, culture and events in Arizona. Arizona Foothills Magazine is published monthly and is audited by the Audit Bureau of Circulations (ABC).
Don't forget to get your tickets here.