October 14, 2019– Travelers along the I-10 highway between California and Arizona as well as near Sky Harbor Airport are in for a sweet surprise on their route. AZ Foothills, the Valley's top luxury lifestyle publication, will be broadcasting its newest publication, CAKE Weddings, with two massive billboards on the interstate. CAKE Weddings, launching January 2020, will provide the crème de la crème in Arizona nuptials, profiling artisans and experts that brides need to know. The 12'x40' roadside signs, located at Mile Post 17 on I-10 facing west for eastbound traffic and 40th Street near Sky Harbor will be seen by more than 50,000 cars daily totaling more than 18 million impressions over the next years. Even nighttime travelers will see the CAKE Weddings messaging with lights that run from dusk till dawn daily.
CAKE Weddings presented by AZ Foothills will be available in both print and digitally. Cakeweddings.com topics will cover everything from top wedding trends and news, real Arizona weddings, ultimate venues, premier photographers, caterers, gowns, event designers and more from across the state. Most notably, Partner Profiles that showcase local vendors will allow brides to message vendors directly through the CAKE website inquiry program. Online, azfoothills.com ranks within the top ten thousand most visited sites in the US while more than 90,000 subscribers receive AZ Foothills Enewsletters five times a week. Additionally, AZ Foothills' social channels boast a combined following of close to one million followers. CAKE content will be shared weekly across all AZ Foothills digital platforms with its own dedicated Enewsletter sent twice a month.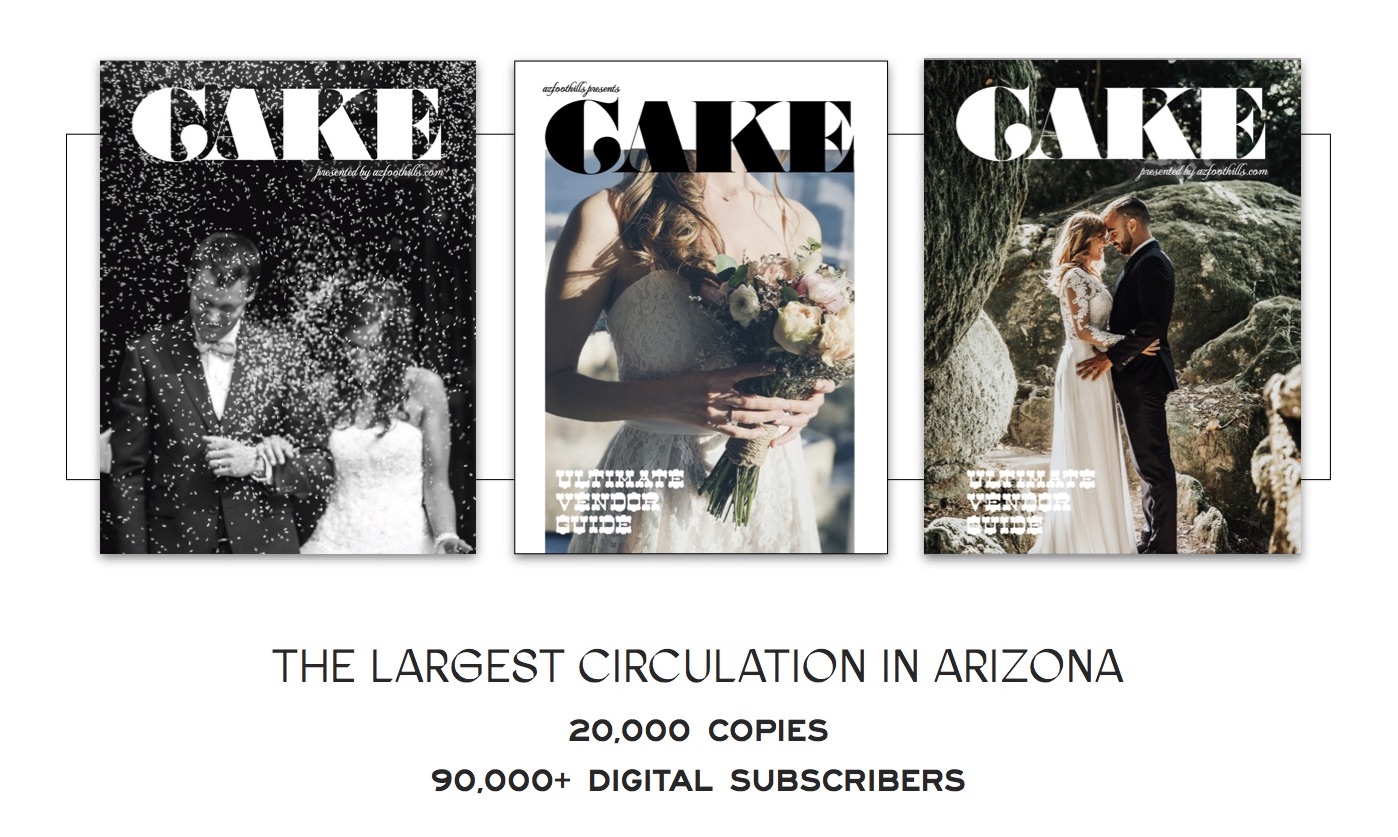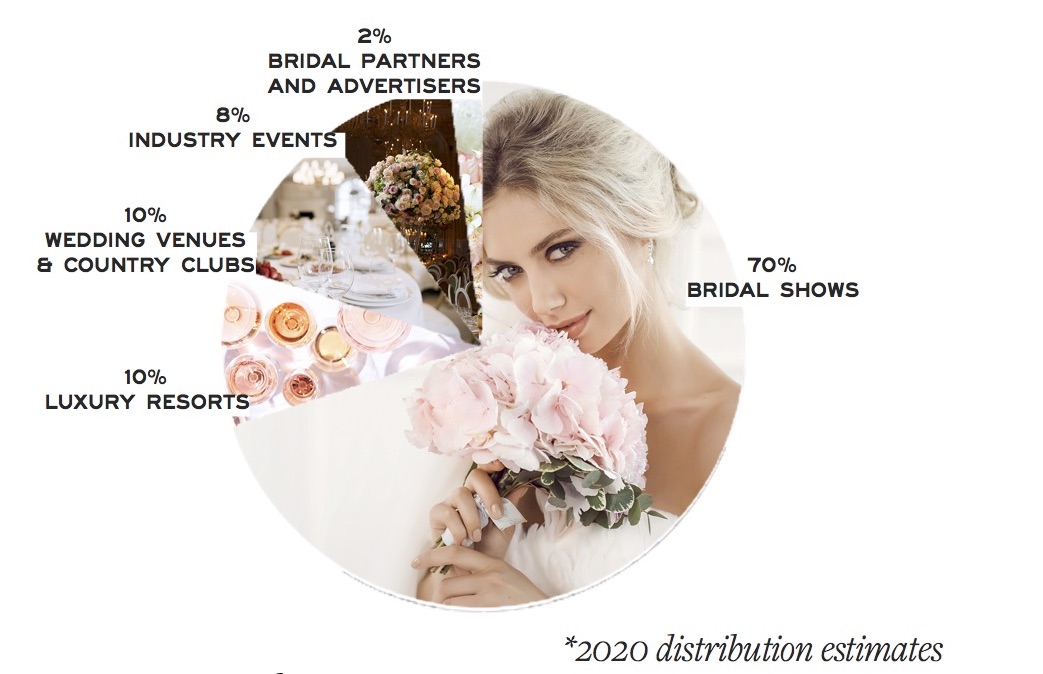 The annual print edition of CAKE will include the same digital content along with bridal fashion, a vendor directory, gift guide, honeymoon destinations, gorgeous real weddings, exceptional anniversaries and more. CAKE will join AZ Foothills collection of luxury print publications including the annual In Arizona, bi-annual Society and of course, the monthly Arizona Foothills Magazine running for over two decades. CAKE will see the largest circulation out of any bridal magazine in Arizona with 20,000 hard copies and 90,000 digital subscribers. Distribution locations for the bridal book will include high-traffic bridal shows like The Marry Mart, The Phoenix Bridal Show, The Arizona Bridal Show plus luxury resorts, top wedding venues & country clubs, industry events and bridal partners & advertisers.
"We want to remind not only residents, but people passing through and heading to Arizona, that this is the perfect destination for a wedding," said AZ Foothills President and Publisher Michael Dee. "CAKE Weddings is unlike anything else in the bridal industry. It is fresh, modern and appealing to the millennial bride," he concluded.
Scottsdale-based Media That Deelivers, Inc. (www.mediathatdeelivers.com) is a leading luxury magazine publisher that produces many titles in its luxury collection of magazines, including the monthly Arizona Foothills Magazine, annual InArizona, annual CAKE Weddings, Arizona Foothills Tucson Online, InMexico Magazine, and InMexico.com. The company also publishes an array of custom products for world-renowned organizations.
For more information on advertising opportunities e-mail sales@cakeweddings.com.
See the CAKE Media Kit here.