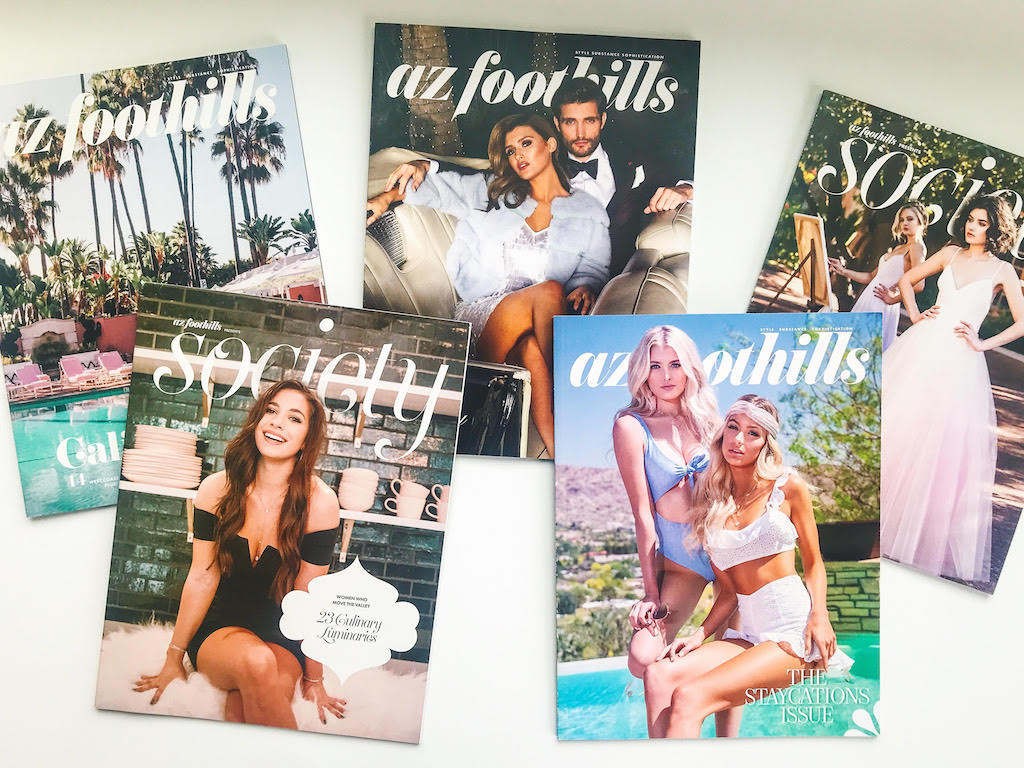 April 1, 2019 (Scottsdale, AZ) – This is no April Fools prank; AZ Foothills has set an all-time high for circulation of Arizona Foothills Magazine, once again solidifying its spot as the Valley's #1 most-trusted luxury media brand. Arizona Foothills Magazine will celebrate twenty-two years with the release of its monthly issue directly to reader's inboxes via digital format. The hard-copy book will continue to reach Valley residents by direct mail to the most affluent residences and influencers, luxury resort and hotel suites along with some of the most highly attended events in the nation like Barrett-Jackson Collector Car Auction and Waste Management Phoenix Open. Between print and digital, the ever-popular publication will now reach more than 100,000 copies total, far surpassing any other local print publisher.
AZ Foothills continues to deliver on its promise to be "more than a magazine" with azfoothills.com, ranked one of the top ten thousand most visited sites in the US alongside AZ Foothills social channels which boast a combined following of close to one million fans in addition to AZ Foothills well-known contests and in demand special events hosted throughout the year. AZ Foothills shares fresh, new content daily on azfoothills.com and through E-Newsletters sent five times per week to 93k subscribers. The monthly digital edition of Arizona Foothills Magazine will now join the rotation of highly anticipated online content.
"Our email list has proven to be the most sought after by advertisers so it makes sense to send the issue digitally to our loyal subscriber's," says Michael Dee, President and Publisher of AZFoothills.com and Arizona Foothills Magazine. "AZ Foothills is the IT brand and is gaining more and more of the millennial audience that want to be a part of the lifestyle AZ Foothills embodies. While the competition is losing subscribers and foothold in the market, we have the Valley's #1 Instagram account, new-and-now E-News and custom solo blasts that continuously engage and work" Dee adds.
AZFoothills.com is the Valley's fastest-growing Web site. Arizona Foothills Magazine and Arizona Foothills Online are dedicated to providing resourceful information on dining, entertainment, homes, fashion, culture and events in Arizona.
Scottsdale-based Media That Deelivers, Inc. (www.mediathatdeelivers.com) is a leading luxury magazine publisher that produces many titles in its luxury collection of magazines, including the monthly Arizona Foothills Magazine, annual InArizona, Arizona Foothills Tucson Online, InMexico Magazine and InMexico.com. The company also publishes an array of custom products for world-renowned organizations.
For more information on advertising opportunities e-mail sales@azfoothills.com.
Sign up for the monthly publication and E-News here.
See the 2019 editorial calendar for monthly themes here.