Venues- Museums, Gardens and More
For quaint, whimsical weddings, look no further than Arizona Foothills Dream Weddings' choices for historic, outdoor and culture-rich venues.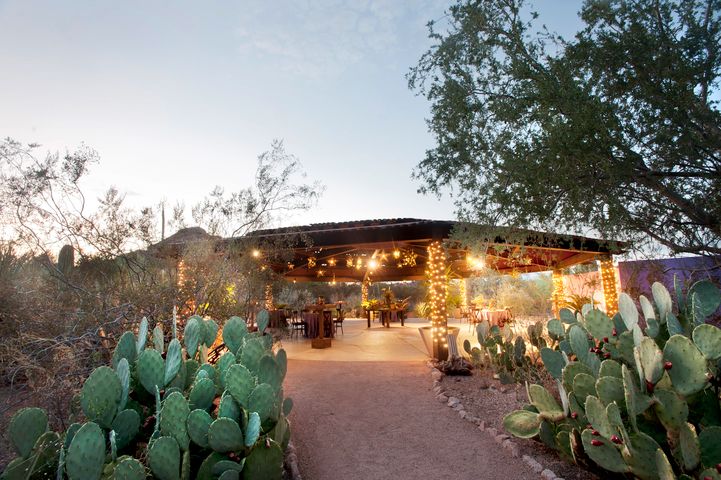 Desert Botanical Garden
Spread across 140 stunning acres of 50,000 desert plant varieties, the Desert Botanical Garden serves as a striking backdrop to a beautiful and photographic Soronan desert wedding. Choose from open-air pavilions, scenic courtyards, intimate gardens and historic locations for a day or evening wedding ceremony or reception.
Web site:
www.dbg.org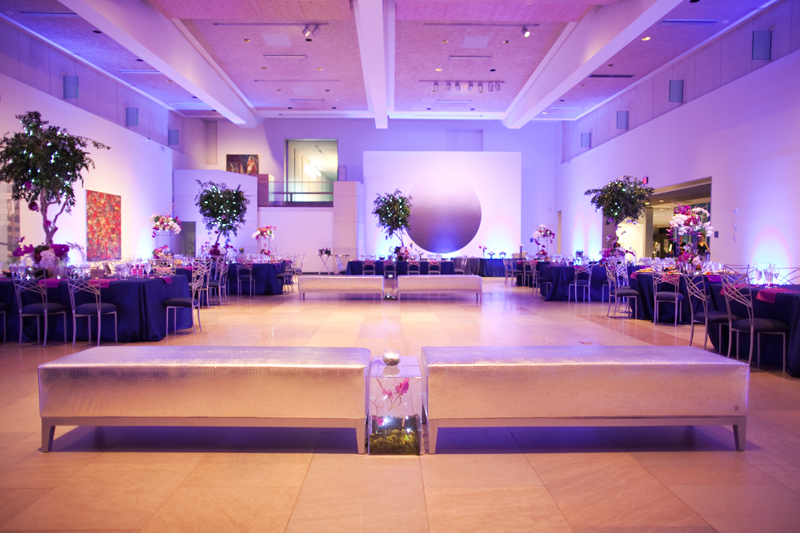 Phoenix Art Museum
Constructed in 1959, this museum has more than 18,000 classic art pieces from some of the most prestigious artists including Monet and Norman Rockwell. With over 200,000 square feet, this location is sure to fit even the biggest of weddings, with masterful works of art as an added touch.
E-Mail:
events@phxart.org
Web site:
www.phxart.org
Ashley Manor Castle
Walk through the grand 200-year-old antique wooden doors through the medieval-style Ashley Manor Castle for an elegant wedding. Waterfalls, trees, fountains and gardens fill this spot with a calm sense of natural beauty. Located in Chandler, Ashley Manor is the perfect location to invite your guests for a retreat style wedding without leaving the comfort and accessibility of the Valley.
Web site:
www.theashleycastle.com/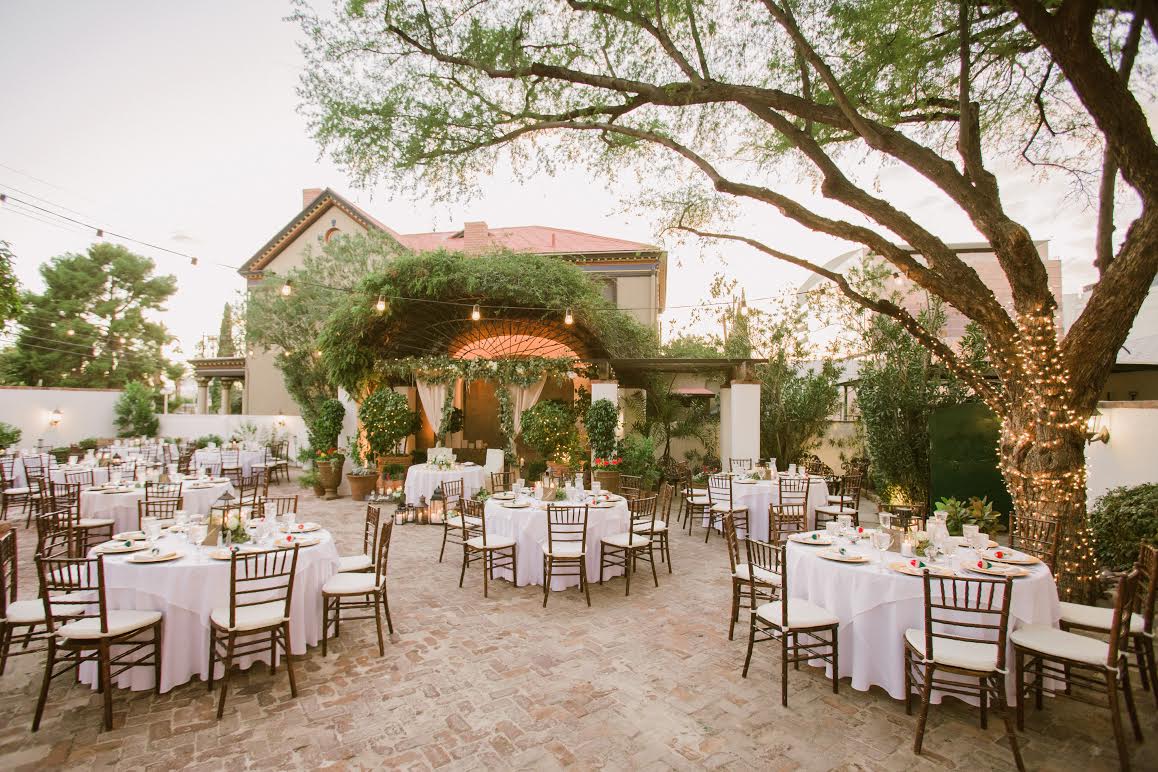 The Stillwell House
Located in the heart of downtown Tucson, the Stillwell House & Garden is a local wedding venue favorite. Celebrate and indulge with your wedding party in the versatile and elegant two-story Twiggs House. Dance the night away underneath the stars or host a morning-after brunch in the romantic courtyard with shade trees and charming lighting. The newly-remodeled cantina features a festive dance floor and antique bar from Tucson's original Old Pueblo Club that's perfect for cocktail hour, dancing and cake cutting.
Web site:
www.stillwellhouse.com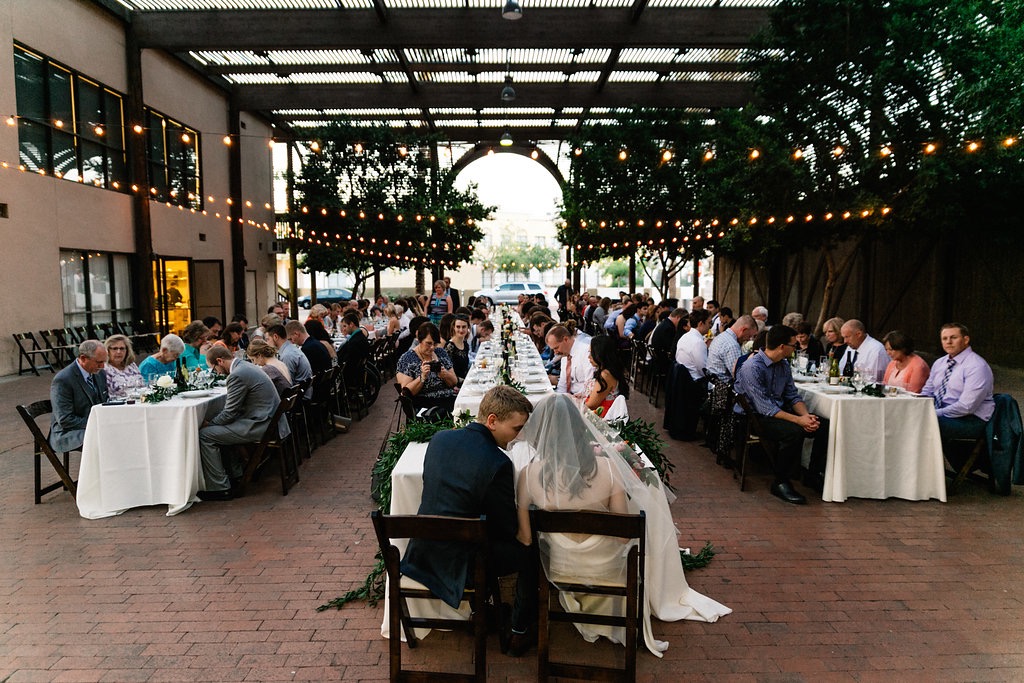 Rosson House Museum at Heritage Square
Heritage Square offers a charming atmosphere in the heart of downtown Phoenix. Walk down the romantic brick walkway to say "I do" beneath the decorative arch of the award-winning outdoor Lath Pavilion that's modeled after a Victorian botanical conservatory with a lush arboretum of blooming flowers and a whimsical gazebo. Gather your loved ones for a convivial cocktail or reception in the historic two-story Rosson House Museum with dining, dancing and entertainment.
Web site:
https://heritagesquarephx.org/rentals/weddings/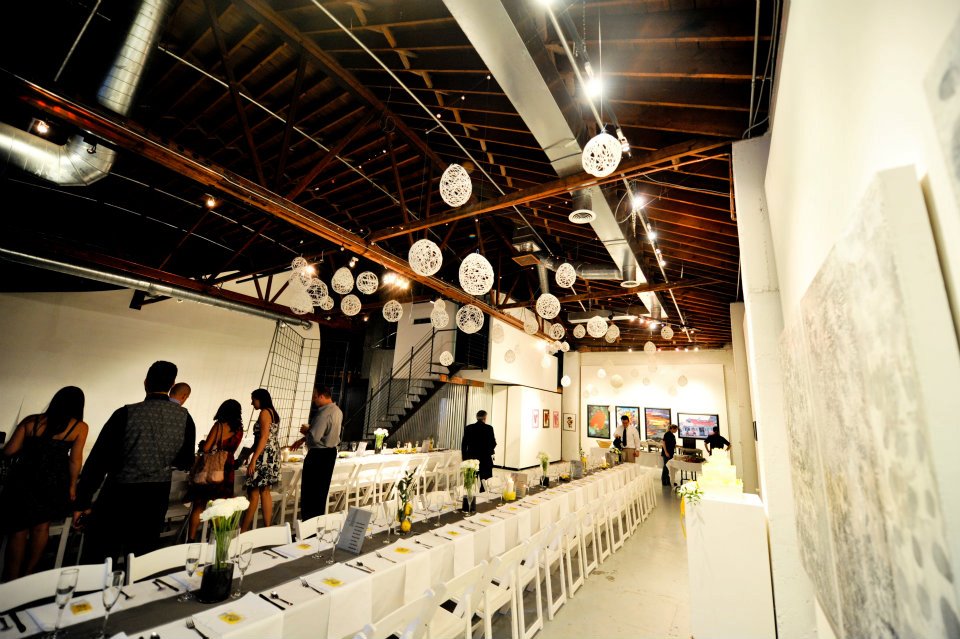 monOrchid Gallery
As a hallmark of the budding downtown Phoenix arts scene, the monOrchid Gallery is the perfect space for the creative couple who wishes to design a wedding venue space that's as unique as their love. Located off the famed Roosevelt Row arts district, monOrchid offers 14,000 square feet of flexibile event space as a blank canvas, starting with the custom stainless steel framework, high-rafter ceilings with natural wood bow trusses to make your dream wedding come to life. Better yet, monOrchid is just walking distance from some of the area's best restaurants, galleries and nightlife.
Web site:
www.monorchid.com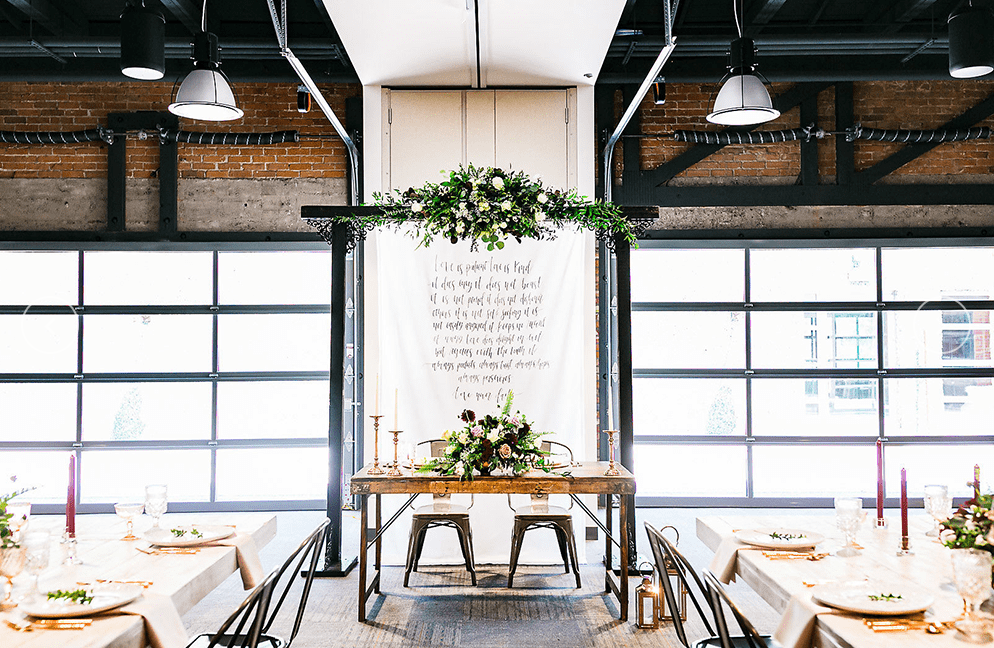 Events on Jackson
What was once a fruit and vegetable warehouse is now a popular wedding and event space. Located in the Warehouse district of downtown Phoenix, Events on Jackson has preserved its historic charm by salvaging the original brick walls with reclaimed wood detailing, high lofted ceilings and bright rooms that fill with natural light for the ultimate in urban elegance. After the ceremony, host your reception in the outdoor courtyard with romantic ivy-covered walls.
Web site:
http://onjackson.com/weddings/
Warehouse 215 at Bentley Projects
Warehouse215 features soaring, wood bow trussed ceilings with crystal chandeliers, highlighting the spacious facility and evoking timeless elegance. Soft bistro lights and a warm brick interior offer a truly romantic appeal. The wedding venue can accommodate up to 300 of your guests for a ceremony and indoor reception. A 1918 converted linen laundry building with industrial details and modern amenities; This unique, full-service event venue is filled with original brick walls, wood-beam bow truss ceiling and clerestory windows, converted into modern, multi-functional spaces, and enhanced with crystal chandeliers and sparkling bistro lights.
Web site:
http://warehouse215.com/wedding/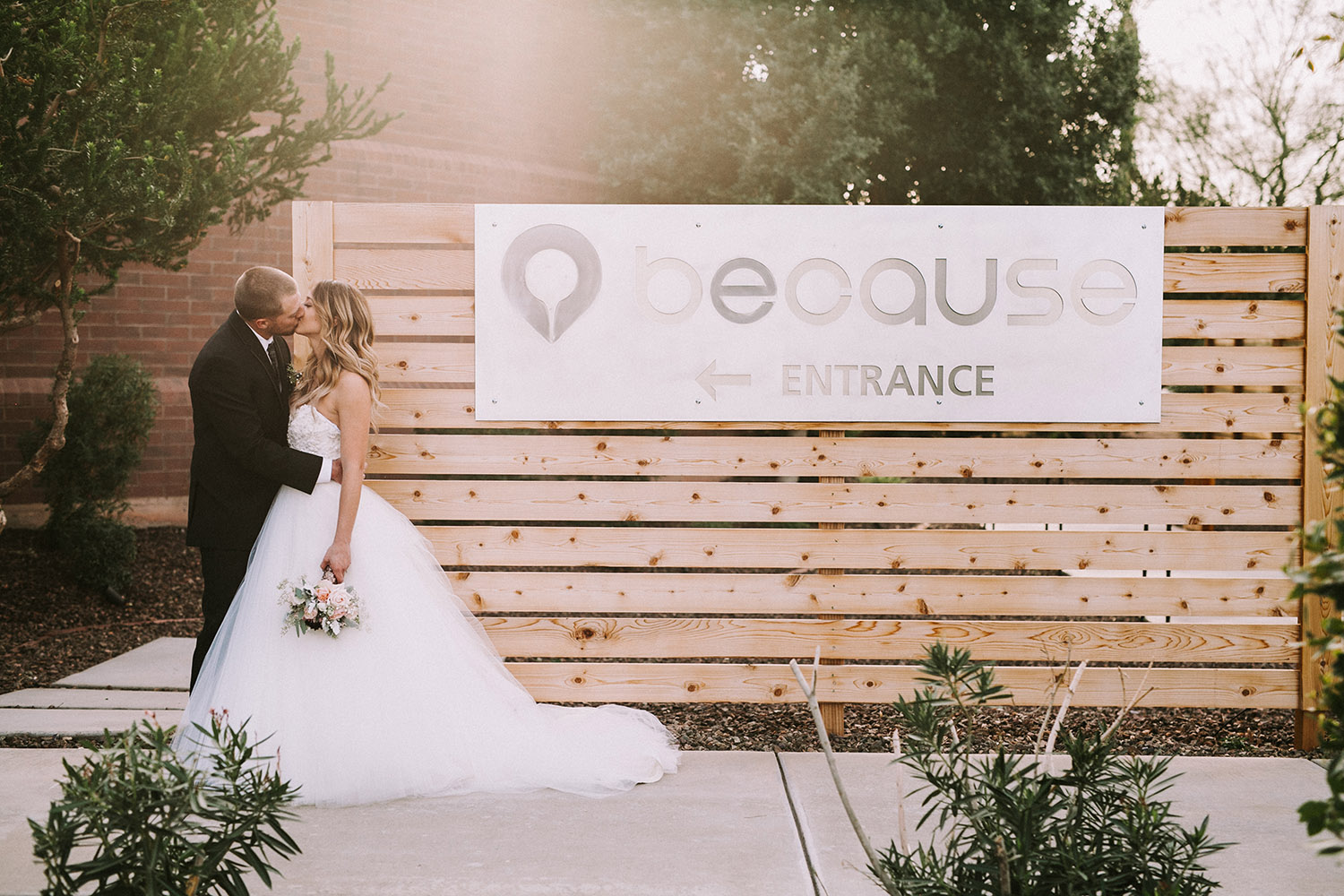 because Event Space
With more than 15,000 square feet of breathtaking event space, a variety of world-class catering options, and an ideally central location, because Event Space is the next big thing for your next big event. because financially supports local-to-Phoenix charities through every event it hosts. It's simple: 10 percent of the full amount you spend goes directly to the "cause" of your choice (seven options). No strings attached. because is committed to fostering beauty within our city. We provide over 3,000 square feet of free gallery space to display and promote the work of Phoenix-based artists. For more information and to request a quote, visit www.because.care or call 602-232-2873.
Web site:
www.because.care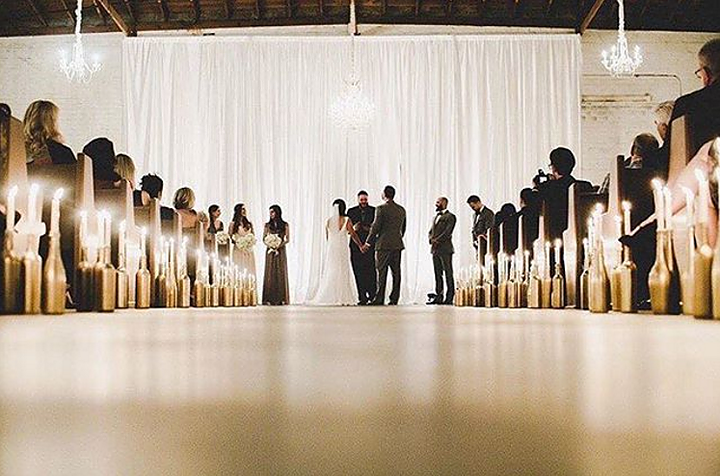 The Croft
Say "I do" at the Croft Downtown, a 10,000-square foot wedding destination in the heart of downtown Phoenix. Couples may choose to say their vows outside on the beautiful 2,500-square foot desert garden patio illuminated by elegant, night time lights or inside the 3,500-square-foot Abbey ballroom down a candlelit aisle of urban cement floors with carved wood pews and wood trellised ceilings where crystal chandeliers elegantly hang.
Web site:
www.thecroftdowntown.com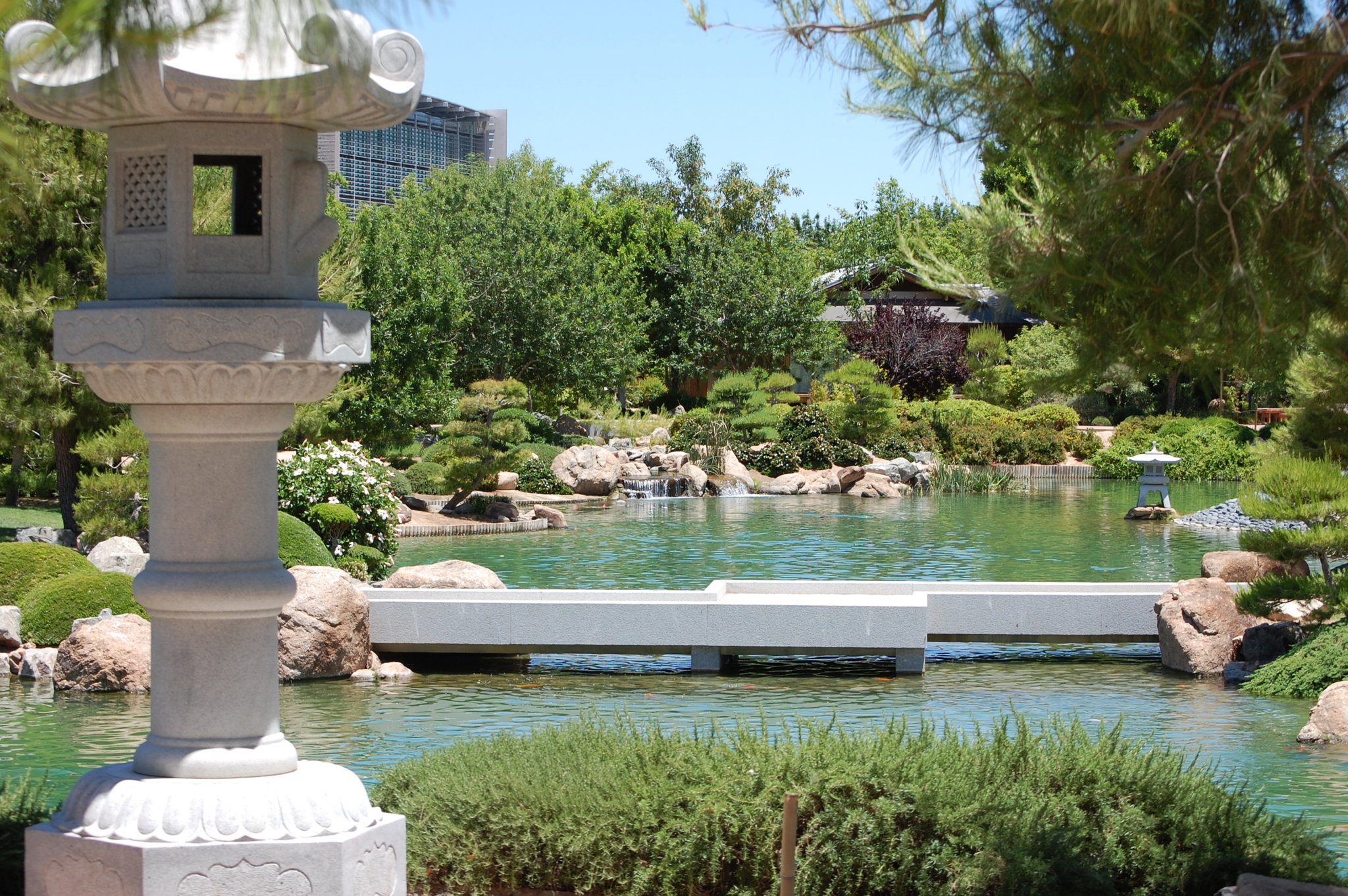 Japanese Friendship Garden
A peaceful oasis in the heart of downtown Phoenix, the Japanese Friendship Garden is perfect for an intimate wedding ceremony. The authentic Japanese garden and tea house is set on 3.5 tranquil acres featuring more than 50 plant varieties, a dazzling 12-foot waterfall, a colorful Koi pond and romantic stone footbridges. Although the garden is unable to accommodate receptions, guests can celebrate with a bar stocked with Japanese beverages post-ceremony.
Web site:
www.japanesefriendshipgarden.org/wedding-rentals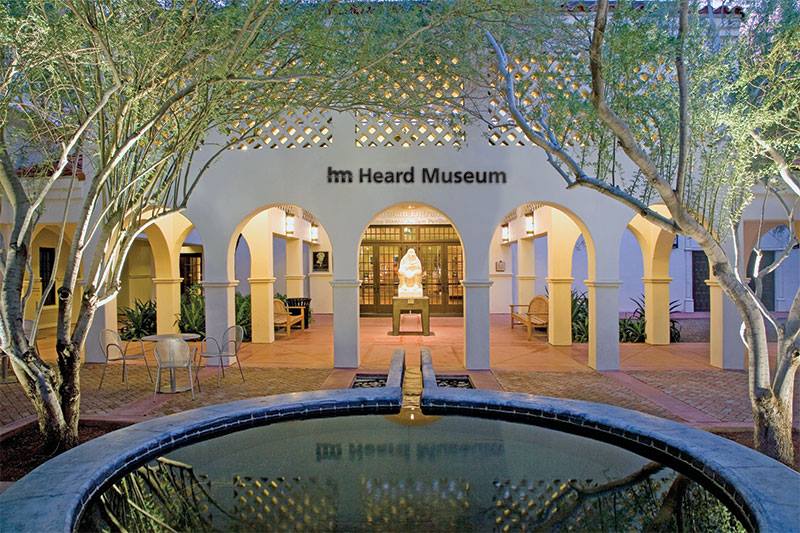 Heard Museum
Have your wedding become a part of the rich and colorful history of the American Southwest at the Heard Museum. Whether your ceremony and reception is small or large, the charming and elegant Spanish Colonial-style architecture throughout the building serves as a romantic backdrop with arched walkways, spacious galleries, outdoor brick patios and fountains, and a lush desert landscape with native flora and plants.
Web site:
www.heardmuseum.org
Venue at The Grove
The stunning pecan grove is the highlight at the Venue at The Grove, located just outside of downtown Phoenix. Perfect for celebrating and entertaining, the newly renovated banquet hall extends into an open and spacious courtyard that's surrounded by 2.5 acres of elegant pecan trees wrapped in over 30,000 twinkling lights.
Web site:
www.venueatthegrove.com