Venues- Restaurants
Restaurant wedding locales aren't only for foodies. Offering beautiful ambiance, event space and mouthwatering cuisine, these upscale eateries are just what the bride ordered.
El Chorro Lodge
There's a reason why couples continually choose El Chorro as a top-choice venue for their special day. Beyond its incredible southwestern-inspired cuisine and attentive service, the restaurant offers nine different venue spaces that cater to every taste and is flexible for groups of all sizes. Enjoy an intimate rehearsal dinner within the Hampton Room; have your ceremony on the gorgeous Event Lawn set against Camelback Mountain; host your reception in the spacious Casa Paloma Pavillion, that opens onto a series of exterior patios, fireplaces and gardens; while the iconic Classroom Bar features a cozy copper-top fireplace with a lounge, patio and bocce lawn for guests to unwind in.
E-Mail:
info@elchorrolodge.com
Web site:
www.elchorrolodge.com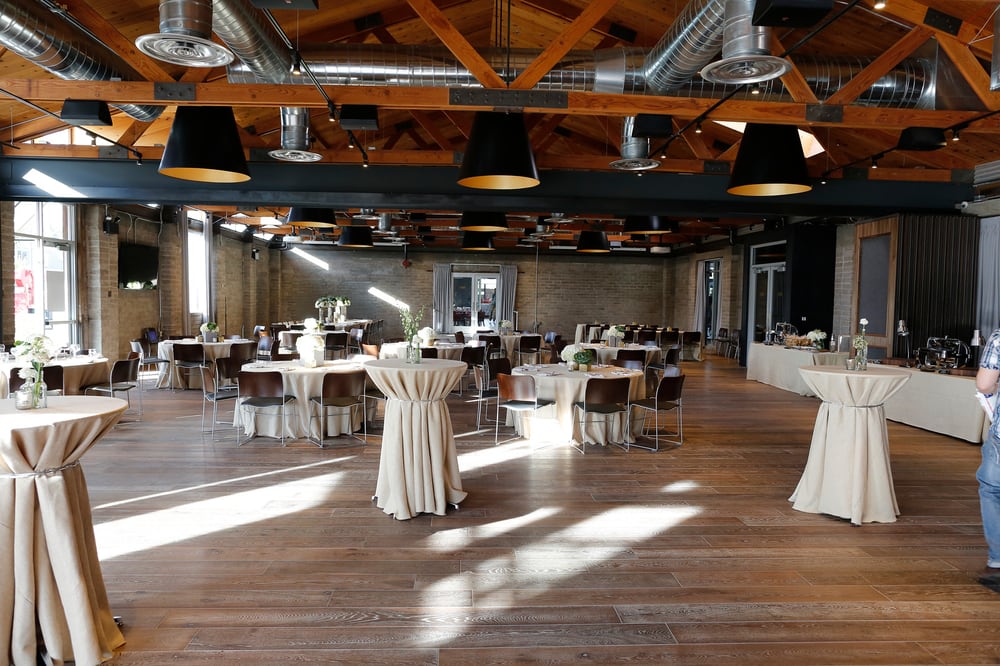 The Showcase Room
For the creative couple who wants a hand in every detail, Tempe's newest event space, The Showcase Room, is a blank slate where hosts can create any type of vibe for their wedding event, from a black tie fete to a relaxing dinner party or that dream wedding reception. Located inside The Yard at Farmers Arts District, the industrial space with vaulted wood ceilings is able to be divided into two private rooms to accommodate parties up to 200 people. As an added bonus, the Showcase Room is part of Fox Restaurant concepts, so you know that the cuisine will be top-notch.
Web site:
www.foxrc.com/restaurants/the-showcase-room/