Tasty Wedding Menus For Your Kierland Resort Nuptuals
How many weddings have you been to where the food was just not right? Likely, quite a few. Food at weddings is something that can be difficult to do well.
And though food may not be at the top of your list for your wedding, it certainly is for your guests. 
And thankfully, there are some who have definitely mastered the art of wedding food, one of which is The Westin Kierland Resort & Spa. As one of the top wedding venues in Arizona, Kierland definitely takes the cake with their wedding menus. The resort's culinary team will work with you to create the menu of your dreams without you having to lose sleep over it.
Trust us, your guests will thank you.
With multiple menus to choose from filled with incredible foods from fennel pollen-dusted salmon, to kobe beef short rib and pacific sea bass, Kierland has every possible taste of your guests covered.
Take a look below at their three main menu options. They also offer hors de'oeuvres, reception enhancements and appetizer enhancements as well as late-night snacks for when your guests get hungry after dancing the night away at your wedding.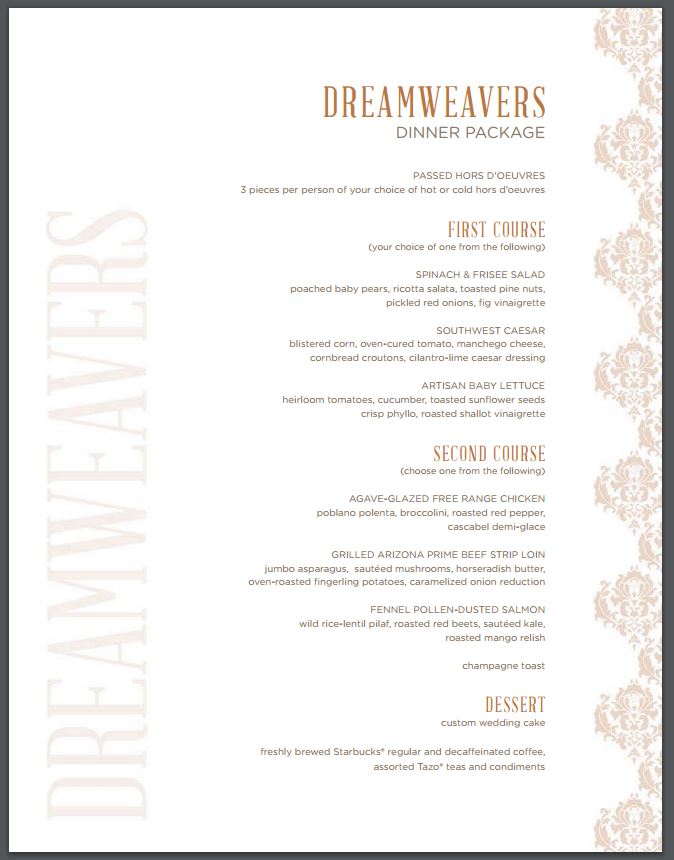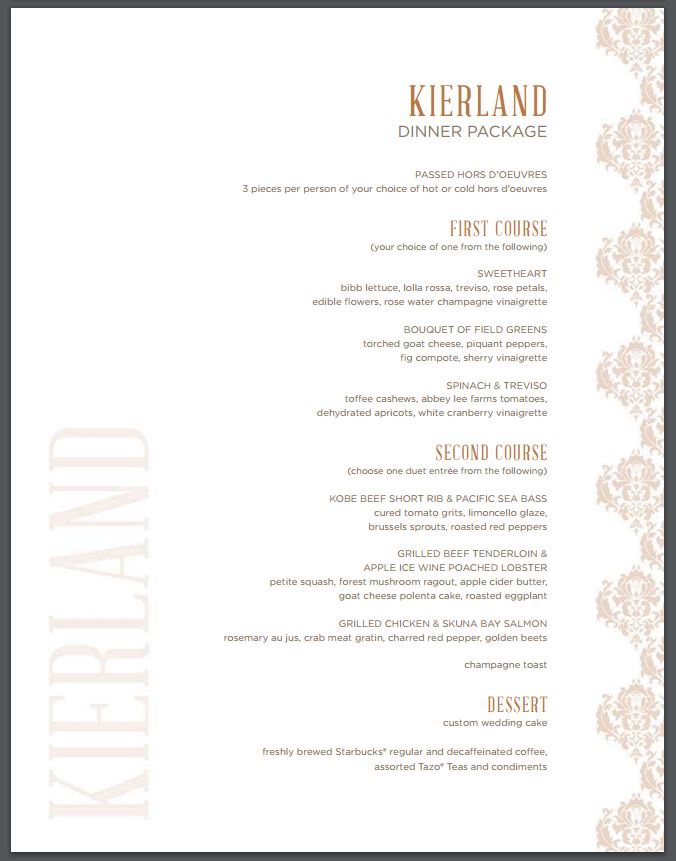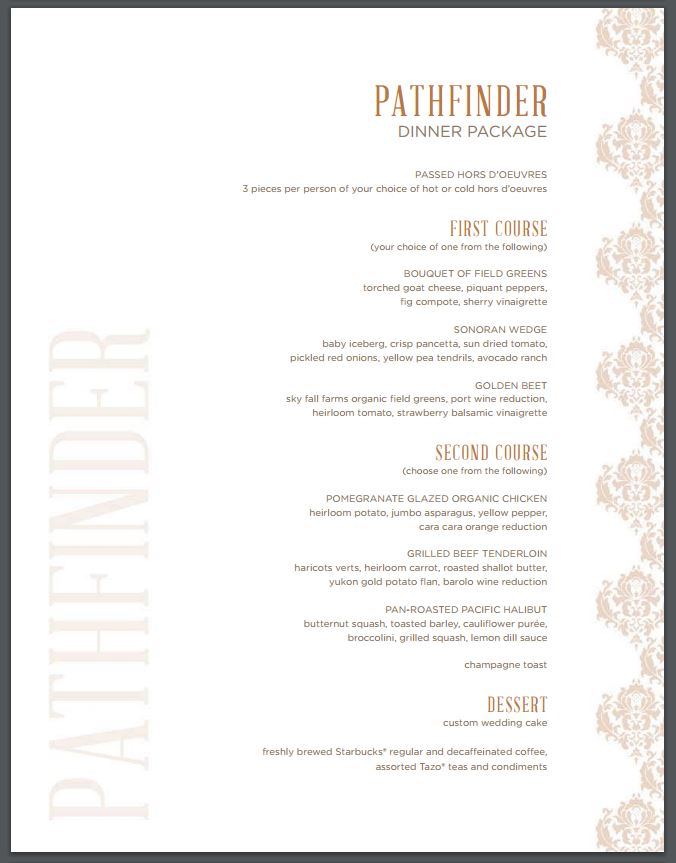 Kierland also offeres a Farewell Breakfast Menu to send your guests back home with a full and happy belly.
For more information about catering your Kierland wedding, please call 480.624.1000 or email info@kierlandresort.com.
The Westin Kierland Resort & Spa is located at 6902 E. Greenway Parkway, Scottsdale AZ 85254