Page 2 of 3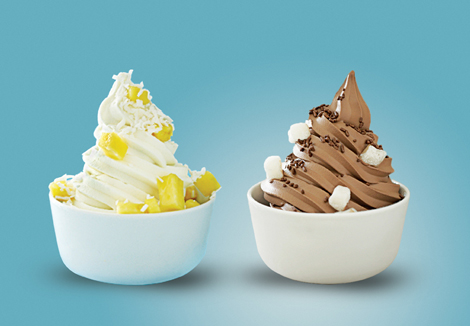 Best Frozen Treat
Yogurtology
It didn't take long for the sweet teeth of the Valley to fall in love with this newish self-serve fro yo shop. Yogurtology had nearly twice the number of votes as the second-place finisher, thanks to its changing flavor rotation and tasty toppings (think yogurt chips, cereal and fresh fruit). www.yogurtology.com. 
Best Mexican Food
Frank & Lupe's Old Mexico
For more than 25 years, Frank & Lupe's has served up New Mexican-style cuisine for those with a craving for something south of the border. This family-owned and –operated Old Town treasure spotlights a lovely patio and a scrumptious selection of burritos, enchiladas, tacos, chalupas, fajitas and much more. 480.990.9844, www.frankandlupes.com.
Best Juicy Steak
BLT Steak
At BLT Steak, from chef extraordinaire Laurent Tourondel, diners get to choose from a variety of meaty cuts including American Wagyu and Japanese Kobe beef. The cowboy rib eye is a choice menu item among voters.
www.bltscottsdale.com
.
Best Sunday Brunch
Geordie's at The Wrigley Mansion
At the popular Sunday Champagne Brunch, diners can feast on made-to-order eats from the French toast and omelet stations, as well as house specialties like seafood pasta, slow-roasted prime rib and baby lamb chops. 602.955.4079, www.wrigleymansionclub.com.
Best Sunday Brunch (Runner-up)
Wright's at the Biltmore
Behind Geordie's by less than one percent, Wright's brunch is a winner in its own right thanks to its citrus-charred prawns and yummy Bloody Mary. 602.381.7632, www.arizonabiltmore.com.
Best Date Spot and Best Outdoor Dining
Sassi
Nothing's more romantic than a slice of Southern Italy in North Scottsdale. Couples fill Sassi's various dining rooms hoping for a "Lady and The Tramp" moment with Chef Peter DeRuvo's house-made pasta while sipping on their choice of more than 250 vino selections. Sassi's gorgeous city-light and mountain views that can be seen from the pretty patio only add to the amorous atmosphere, making it a winner in two categories. 480.502.9095, www.sassi.biz.
Best Asian Cuisine and Sushi
Ra Sushi Bar and Restaurant
The always-busy RA Sushi restaurants dish up quality sashimi and nigiri sushi, in addition to signature rolls like the popular Viva Las Vegas. For customers who crave something of the "turf" variety, the menu features noodle dishes and teriyaki bowls with chicken or beef to satisfy their hunger pangs. Plus, with five Valley locations, we don't have to travel far for our Tootsy Maki fix. www.rasushi.com.
Best Asian Cuisine and Sushi
Roka Akor
The Scottsdale hotspot specializes in robata-grilled delicacies (including the got-to-see-it-to-believe-it Wild Madagascan Tiger Prawn) and trailed RA Sushi by a mere percentage point. 480.306.8800, www.rokaakor.com.