Page 3 of 3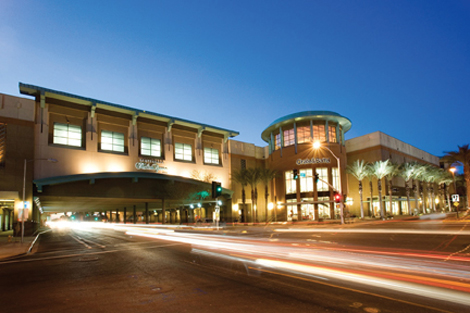 Best Shopping Center
Scottsdale Fashion Square
The Valley's most popular mall offers customers a variety of shopping experiences as well as the opportunity to call on Peter or Ernie, the concierges, who will provide you with whatever assistance you might need. 480.941.2140, www.fashionsquare.com.
Best Boutique
Heidi Boutique
Winning almost 80 percent of the votes, Heidi Boutique gives shoppers personal fashion advice as they sift through the dream closet that holds items from more than 45 runway brands. 480.663.7777, www.heidiboutique.com.
Best Denim
Scottsdale Jean Company
The fit specialists at the 10,000-sq.-ft. store will help find the perfect pair of jeans for any body type as new inventory arrives every day. 480.905.9300, www.scottsdalejc.com.
Best Discount Shopping
My Sister's Closet
Customers can own the world's top fashions despite the bad economy. Brands like Gucci, Chanel and Louis Vuitton can be found for 60 to 95 percent below retail price. And if items aren't purchased after 60 to 90 days, they are donated to thrift stores and nonprofits. 480. 419.6242, www.mysisterscloset.com.
Best Pet Shop
Oh My Dog! Boutique and Spa
Oh My Dog! is a little piece of doggy heaven. With brands like Little Lilly (Paris Hilton's line), organic treats and one of Arizona's top groomers, your pup will love you for all the pampering. 480.874.1200, www.ohmydogboutique.com.