Dog Days of Summer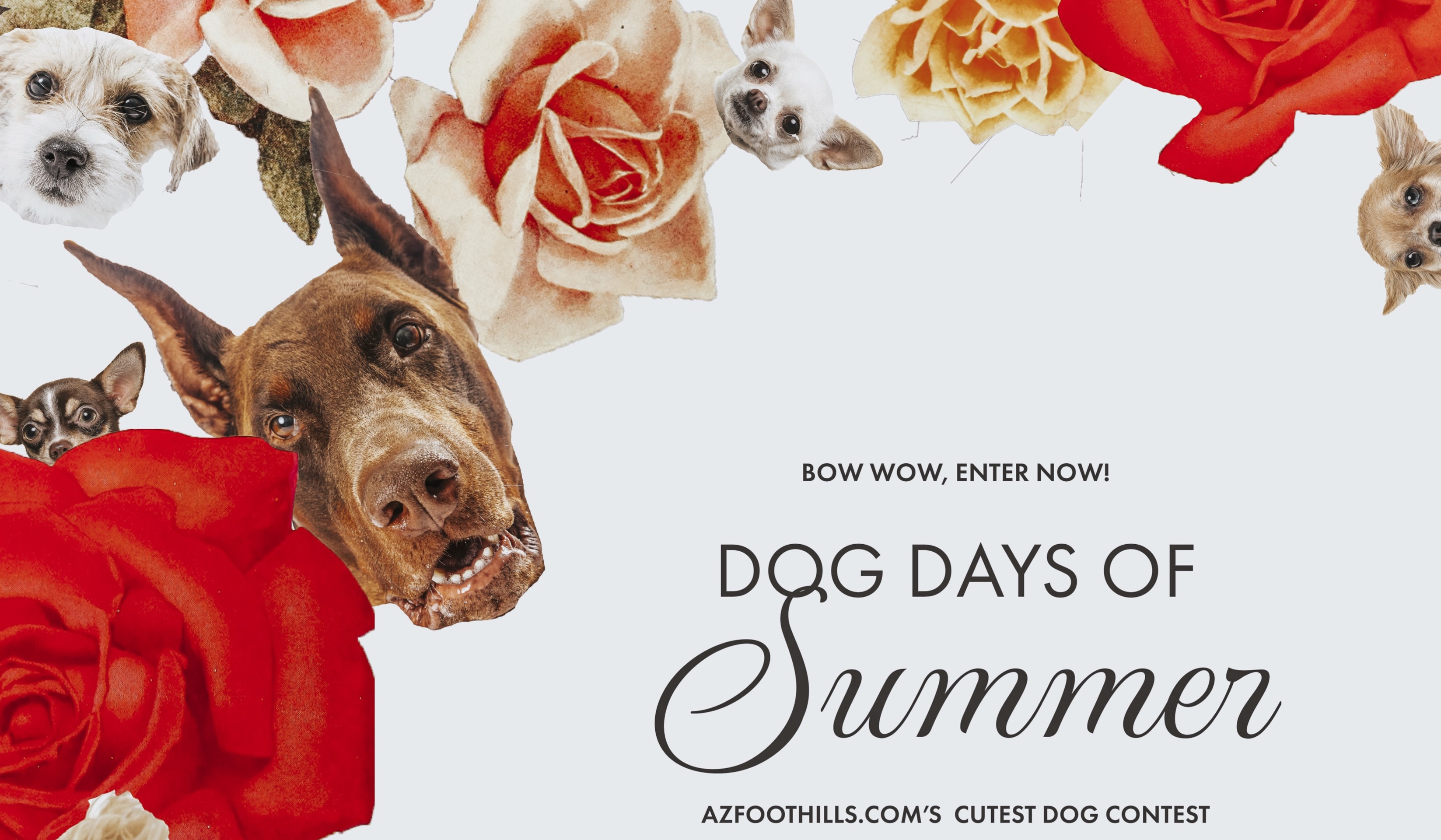 AZ Foothills presents the ninth annual Dog Days of Summer Cutest Dog Contest! As proud animal lovers AZ Foothills has been honored to support various rescue organizations, charitable fundraisers and other animal focused events over the past two decades. The Dog Days of Summer Cutest Dog Contest aims to provide family and fur friendly fun for Valley...
Read more...
No purchase is necessary to enter this contest.
In addition to the requirements set forth below, the Arizona Foothills Magazine Dog Days of Summer Contest, or "Contest", is open to all dogs, except those owned by directors, officers, agents and employees of Media That Deelivers and members of their respective immediate families living in the same household.
By submitting an entry, all individuals accept the terms and conditions of these Rules and agree to be bound by them. This Contest is subject to all applicable federal, state and local laws and regulations. This Contest is void where prohibited by law.
SUBMISSIONS
To enter a dog for the Dog Days of Summer Contest
Read more...
The heat during Arizona summers is enough to make any of us howl. In honor of the Dog Days of Summer, AZFoothills.com announces a call for entries for Arizona's most adorable dog.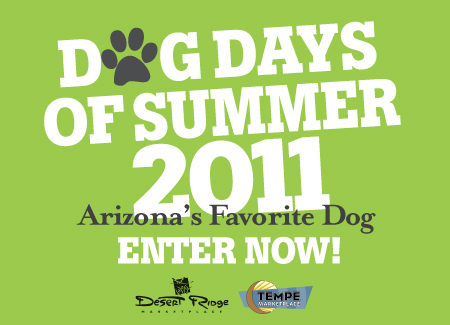 Round one of contest will consist of Web voting for the cutest dog- the five pups with the most votes at the...
Read more...